Soft, chewy and super flavorful, these Soft Ginger Molasses Cookies will be perfect with a morning cup of tea as well as an addition to your holiday table
What is the secret to these Soft Ginger Molasses Cookies!? They are so wonderfully soft (for days!), perfectly chewy, and will warm you up with every bite you take.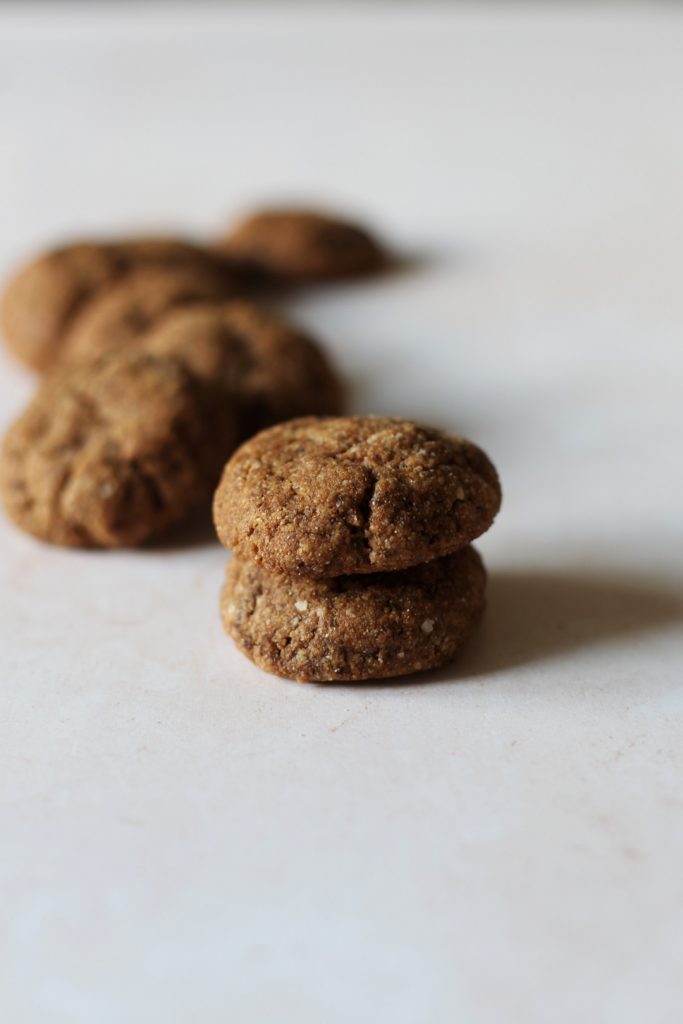 There are hundreds of recipes for vegan molasses cookies out there, but as usually, I like to keep it simple – that's why I don't use many spices and I let the freshly grated ginger and molasses do all the magic.
As for the flours used in the recipe, instead of spelt flour, you can use wholegrain (wheat) flour or oat flour (there will be a slight difference in the texture, but the recipe will work as well). However, I suggest you do not skip using almond flour (in addition) because it gives really nice texture to cookies, however, you can also replace it with the regular one you are using.
Too keep long story short, here's the recipe! Enjoy!
SOFT GINGER MOLASSES COOKIES (vegan, refined-sugar free)
Preparation time: 5 minutes > Baking time: 12 minutes
Author: Iva Savić, culinary postcards
Makes 10 cookies
Ingredients:
1 cup (130g) wholegrain spelt flour
3/4 cup (70g) almond flour
1 teaspoon baking powder
a pinch of salt
1/4 cup (40g) solid coconut oil (room temperature)
3 tablespoons (45 ml) aquafaba (can be replaced with plant-based milk)
1/2 cup (70g) raw cane sugar
2 tablespoons (40g) dark molasses
1 tablespoon freshly grated ginger root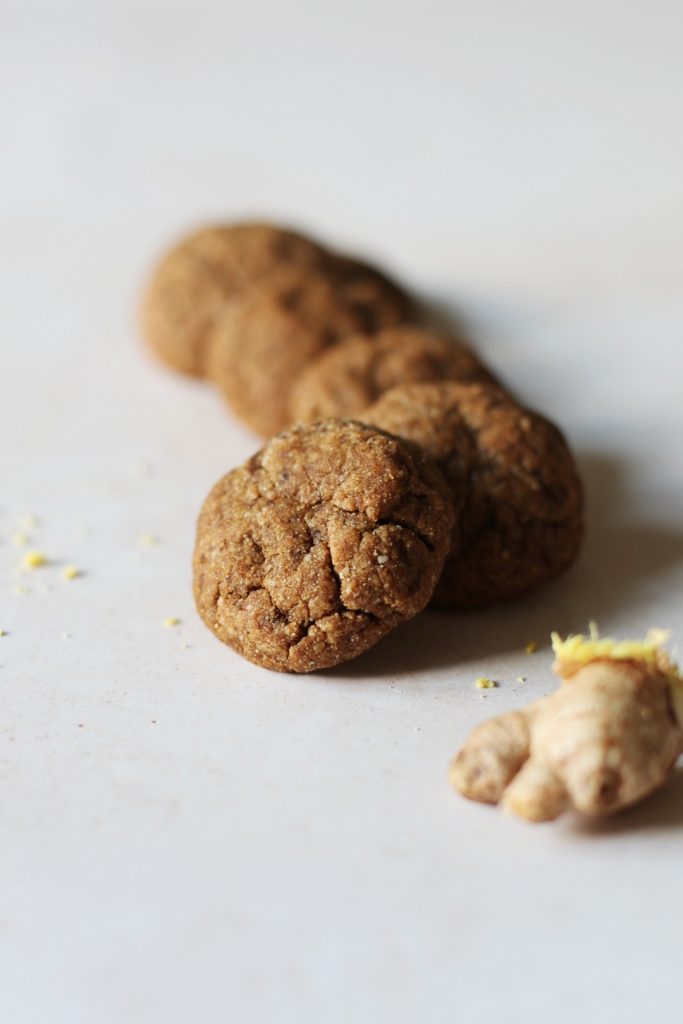 Method:
In a large bowl, mix flours, baking powder and salt.
In another bowl, mix coconut oil, aquafaba, sugar and molasses. You will get a thick, sticky mixture. In the end add freshly grated ginger to it.
Add the wet mixture to the dry ingredients and mix well with your hands.
then grab the balls weighing about 40-43g, shape and arrange on a baking sheet lined with baking paper, leaving space as it will spread a little during baking.
Bake the biscuits for 12 minutes at 350F (170C).
Remove from the oven and allow to cool in a baking sheet before serving as they will still be very soft to the touch.
Fancy cookies? Then start choosing between these:
Chewy Vegan Chocolate Chip Cookies
Hazelnut Butter Cookies (vegan, gluten free)
Caramel and Coffee Cookies (vegan, gluten free)