Organizing your pantry and your fridge is the most important step when you decide to follow a healthy lifestyle. And I will not go into defining "healthy" because it is a seriously tricky task to do.
The only thing I can do to help you find your "healthy" is to share my thoughts on that, my experience and my list of ingredients I most often cook with.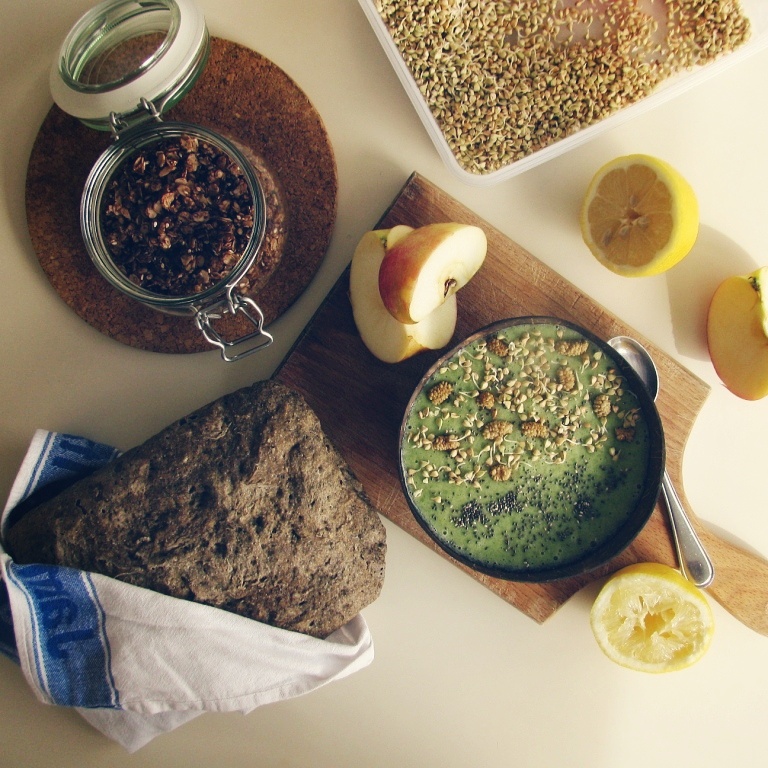 Eating healthy is a sort of job. A serious job.
You need to read, you need to learn, you need to work on it, and It takes time to get to know how it works best for you.
I used to find myself often running out of things which I needed for some recipes and with time I have realized that there are certain things I need to have on hand always (and I really mean *always*) if I do not want to end up eating processed foods, sweets and other bad things…so I went and made my list of those ingredients.
Here is my BASIC list.
It lists ingredients I most often cook with. Of course, fruits and veggies vary across seasons, and I tend to freeze some summer harvest because I love to have it around all year long (that includes all kinds of berries, tomatoes, zucchinis, some string beans, and a corn cob or two).
As you will see, my list does not include meat or seafood because I rarely buy it and cook with it. It is probably only once a week or so, and for those rare occasions I always get it fresh. If it happens that I buy more than needed, I freeze a package of it for another use.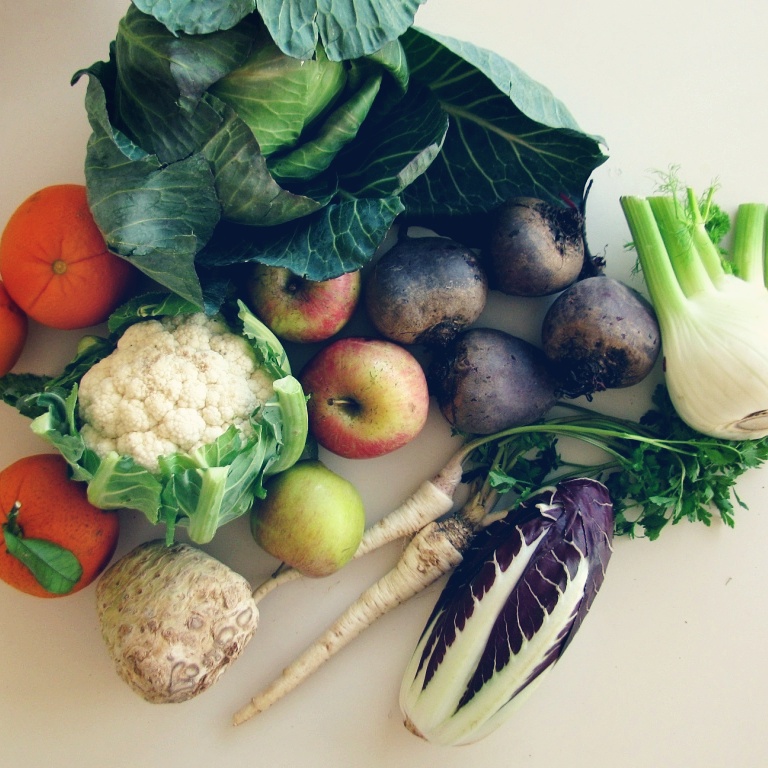 Although we do not pursue a strict diet, since in our family of 4 everyone has its own dietitian restrictions, I could best describe it as flexatarian – vegetables, fruits, nuts, seeds and grains are the most important part of our diet. We eat dairy products but most of us do not drink milk. We eat eggs, moderately, and some of us eat meat really rarely, twice a month or so (that would be me). I say this because I want to give you a clear guideline about this list and my kitchen. If you would need more explanations, feel free to leave a comment or contact me either on iva@culinary-postcards.com or through some of the social networks (all direct links available at the bottom of the page).
I hope you find this list useful and it helps you make your own healthy list in time.
And yes, it is OK to enjoy not -so-healthy dinner with your friends or have a bad snack from time to time. Don't be hard on yourself, but do your best to eat healthy every day. <3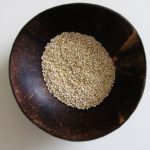 GRAINS and CEREALS
millet
buckwheat groats
quinoa
oats
rice (basmati or jasmine for Asian food, Carnarolli or Arborio for classical risotto)
rice noodles
soba noodles
pasta – wholegrain, spelt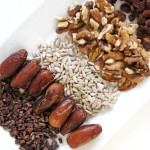 NUTS and SEEDS (including nut butters)
walnuts
almonds
pumpkin seeds
sesame (and tahini)
sunflower seeds
flax seed
peanuts (and peanut butter)
chia seeds
hemp seeds
cashew nuts
OILS
olive oil
pumpkin seed oil
coconut oil (raw, organic)
cold pressed sunflower oil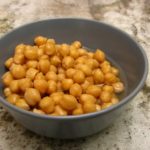 PULSES
chickpeas
red lentils
beluga lentils
dry peas
beans
FLOURS
spelt flour (white and wholegrain)
buckwheat flour
oat flour (or simply grinded oats)
coconut flour
tapioca flour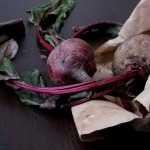 VEGETABLES
carrots
onions
garlic
peas (frozen)
leeks
cauliflower
sweet potato
butternut squash
zucchinis
eggplant
salad leaves
rocket
kale
spinach and chard
beets
cucumber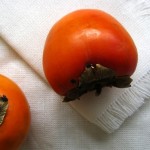 FRUITS (and dried fruits*)
bananas
apples
lemons
oranges
avocado
berries (fresh in season, frozen for winter – incl. blueberries, blackberries, red currants)
cherries
melon and watermelon
kiwi
perssimon
*raisins, prunes, apricots
HERBS and SPICES
parsley
mint
basil
oregano
bay leaves
rosemary
fennel seeds
ginger
cinnamon
turmeric
cumin
curry powder
cardamom
SWEETENERS
honey
maple syrup
dates (medjool or deglet noir)
raisins
apple puree
dark muscovado
OTHER
cacao – raw (powder) and nibs
coconut flakes
apple cider vinegar
vanilla pods
FRIDGE
kefir (homemade, but sometimes also storebought)
yogurt
butter
parmesan cheese
canned coconut milk
eggs
(some of the fruits and vegetables previously listed)