Moist and fragrant cake filled with the most beautiful autumn aromas and flavors of carob and apple.
Vegan and gluten free .
The combination of carob and apple is unmistakably delicious and it is not surprising that there are so many recipes for this type of cake. However, most of them call for eggs and some (or more) flour, so I wanted to make a vegan and gluten-free version of it and after a couple of attempts, I came up with this recipe.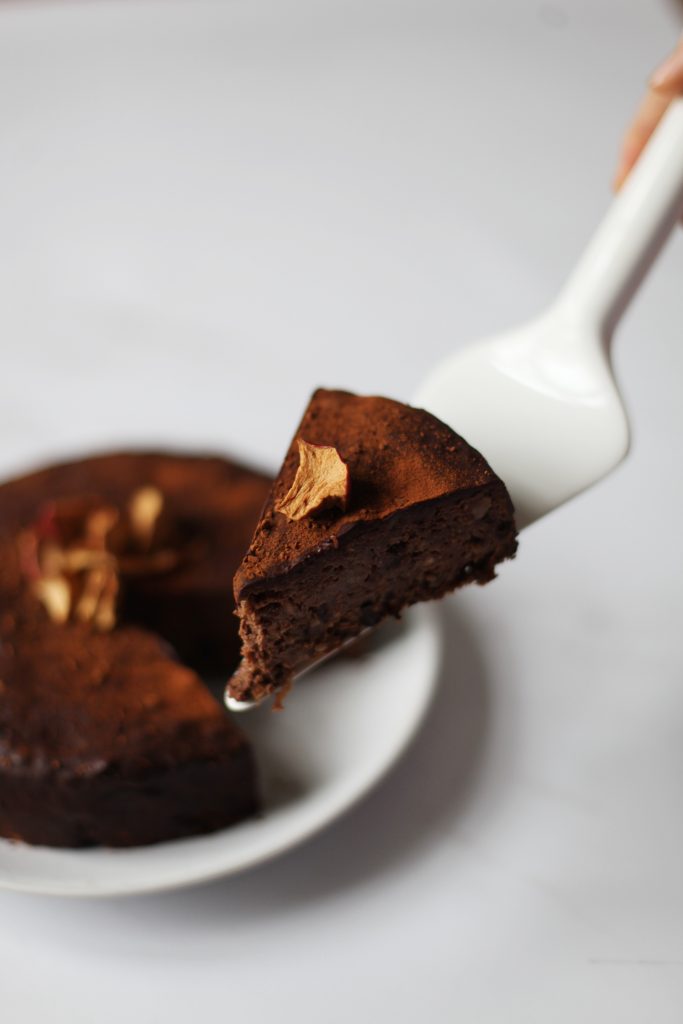 Another great thing about this carob and apple cake (yes, another one!) is that you need only 2 bowls (you could actually use only one) and ten minutes of time to prepare it, but you will end up with a delicious healthy cake that you can also eat it for breakfast, and with a little decoration you won't be ashamed to even offer it to guests for a fancy dessert (maybe for you Christmas lunch!?).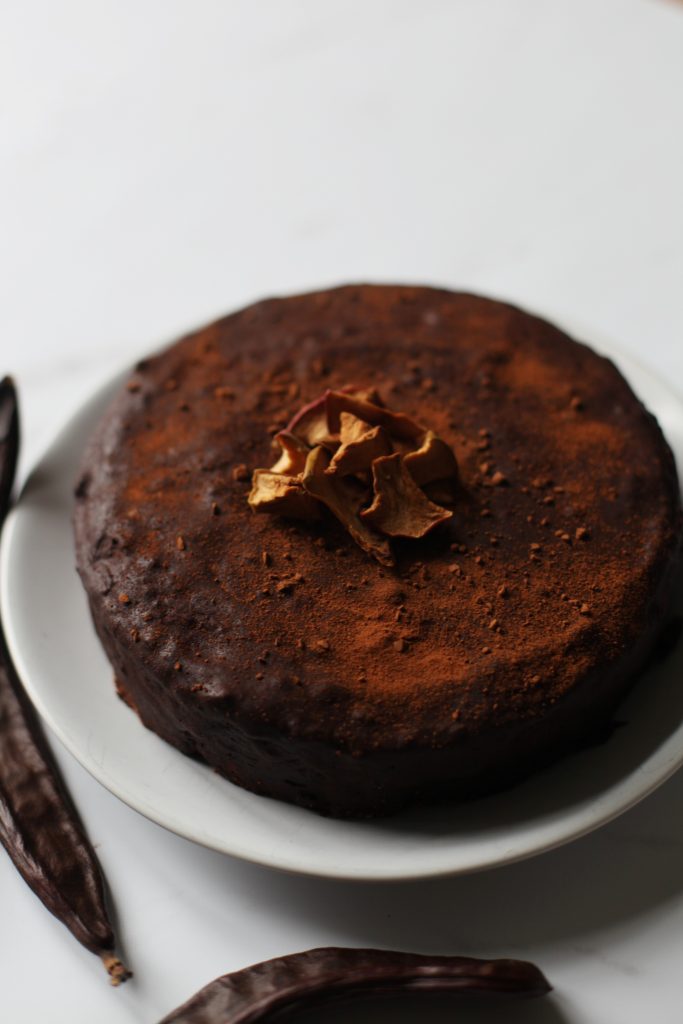 CAROB AND APPLE CAKE (vegan, gluten-free, oil free)
author: Iva S. culinary postcards /adapted from Provereni recepti
Preparation time: 10 min > Baking time: 40 min > Total: 50 min
makes one 7-inch round cake
Ingredients:
3 small apples (little bit less than a pound)
1/3 cup (70 g) coconut sugar *
1 teaspoon cinnamon
1 cup minus 1 Tbsp buckwheat flour (100g)
1/2 cup (50g) carob powder
2 tablespoons flaxseed flour
3/4 cup (75g) ground walnuts
1 teaspoon baking powder
a pinch of salt
1/4 cup plantbased milk of choice
for chocolate topping: 1/4 cup plant based milk, 1 teaspoon coconut oil, 3.5 oz (100g) dark chocolate of choice (minimum 65% cocoa solids)
for decoration (optional): carob powder and dried apples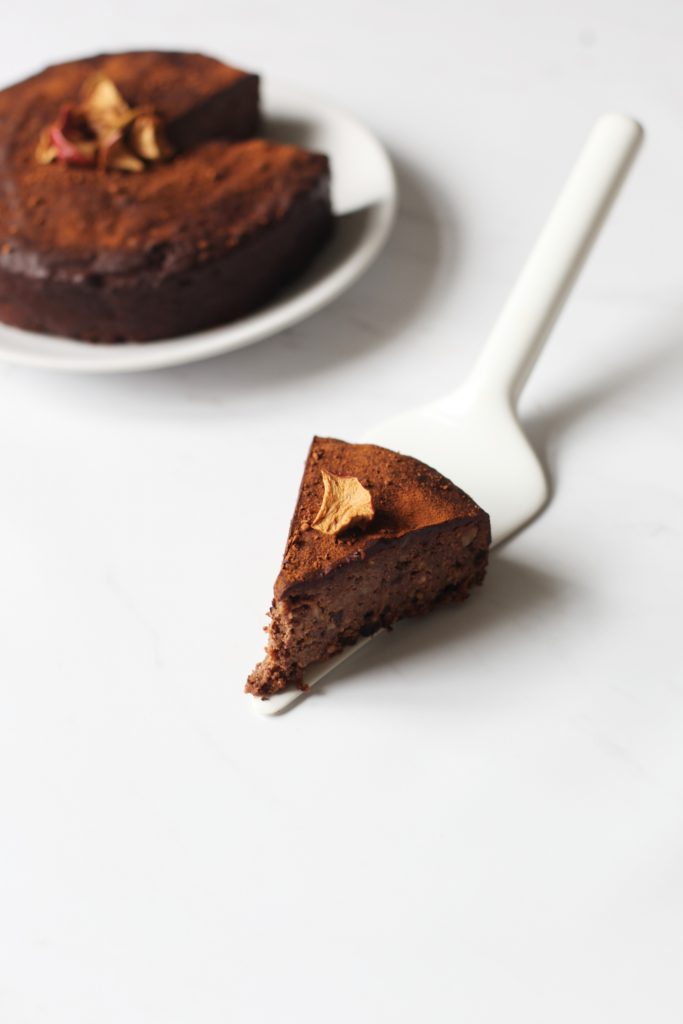 Method:
Preheat the oven to 350 Fahrenheit (170 Celsius).
Prepare a round cake mold (mine was 18cm/7 inch in diameter) with baking paper or apply a thin layer of oil and sprinkle with rice flour all around.
Grate the apples (with the peel), then add the sugar and cinnamon. Stir and let stand while you prepare the rest of the ingredients.
In another bowl, mix the buckwheat flour, carob, flaxseed flour, ground walnuts, baking powder and salt.
Mix the dry ingredients with the apple mixture then add the plantbased milk and mix gently with a spatula. The mixture will be thick and sticky.
Transfer the mixture to a cake mold and place in the oven. Bake at 350 Fahrenheit (170 Celsius) for 40min (make a toothpick test).
For the chocolate glaze, heat the milk in a saucepan until boiling. Chop the chocolate into pieces and add to hot milk, together with oil, and let it stand for about 8 minutes. Stir vigorously then pour over the cake. / optionally you can sprinkle some carob powder over it and decorate with a few pieces of dried apples /
Notes:
* you can use another (healthier) sugar, and if you want a sweeter version of the cake, increase the amount of sugar
** instead of flour you can grind raw buckwheat seeds, which has a milder taste