My recipe for vegan cut-out Christmas cookies promises flavourful and healthier
(sugar) cookie which makes a great base for festive decorations.
Looking at the sugar cookies makes me feel Christmasy the most – all those star-shaped, heart-shaped cookies and other winter motifs really give holiday table a special touch. This is a pretty basic, but very good recipe, making an easy to handle cookie that can be nicely decorated with sugar icing.
Addition of molasses to the basic recipe gives these vegan sugar cookes a whole new twist. Molasses, by the way, is very good for you and your iron blood levels, so don't skip it (you can get it in almost any healthy food store).*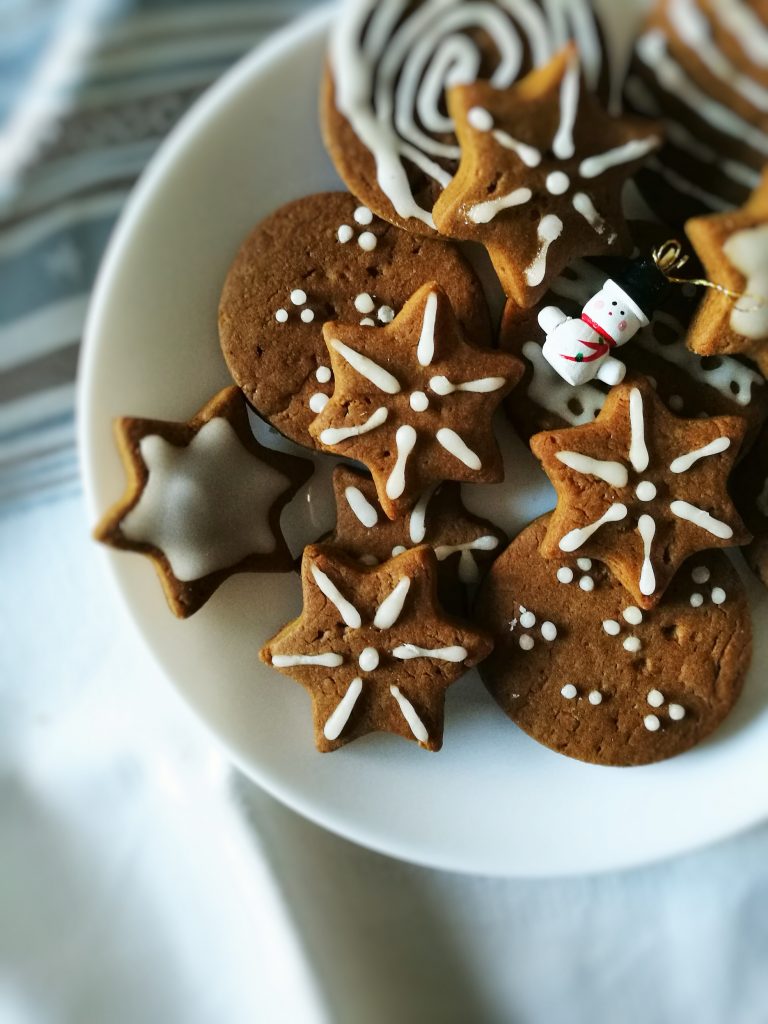 We had a great time baking and decorating these sugar cookies this year, so I hope this recipe will also bring joy in your homes!
Let me know how they turned out, by tagging me on instagram using a tag #ieatbettertofeelbetter or by sending me a photo on e-mail. It makes me happy to see mine recipes in your hands!
I wish you merry Christmas and a healthy, happy and prosperous new year.
Iva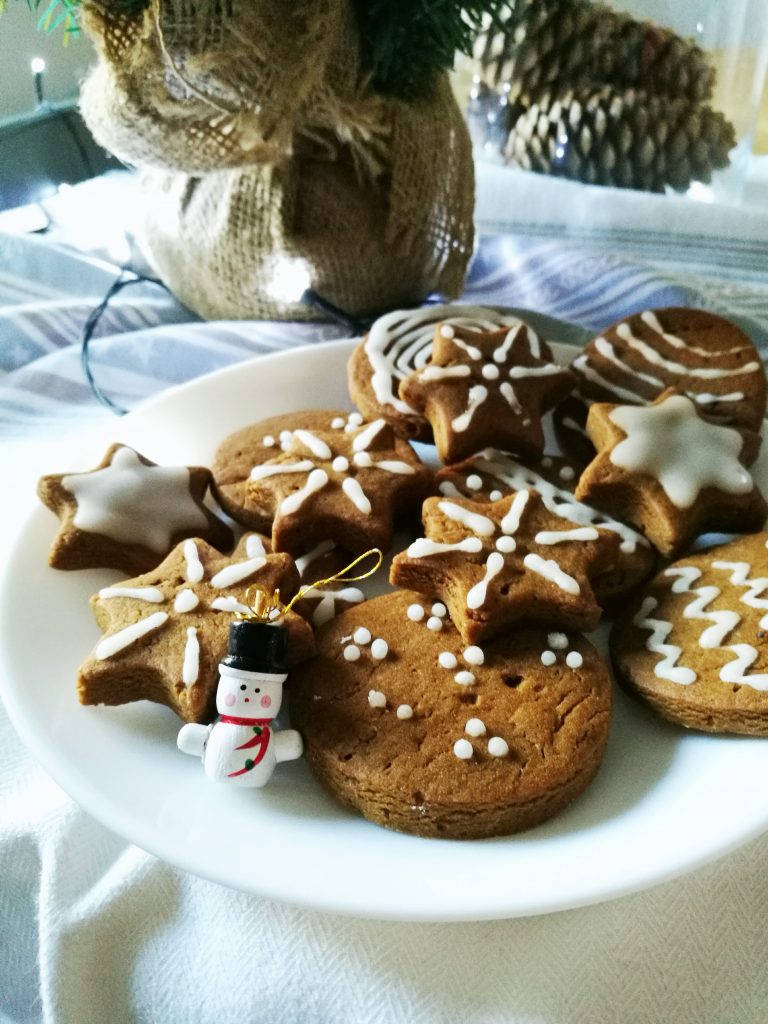 Healthier Vegan Sugar Cookies (vegan, refined sugar free)
Prep time: 5min (+20min inactive) > Baking time: 12min > Total time: 35+/-min
Ingredients:
1 1/2 cup (170g) white spelt flour
1 tsp baking powder
a pinch of salt
1 tsp cinnamon
1/3 cup (50g) coconut oil, soft but firm
1/3cup (40g) coconut sugar
1 Tbsp (25g) black Treacle molasses
¼ cup water
optional decoration: ½ cup (120ml) birch powdered sugar mixed with 2 teaspoons lemon juice (+1 tsp water if needed)
Preparation:
1. In a bowl, whisk the sugar, oil and molasses until smooth.
2. Add water to the mixture gently, stirring *
3. in the other bowl mix dry ingredients and slowly add dry mixture to the wet.
4. Knead the dough for 2 min then wrap it and refrigerate for a minimum of 20 min (can stay overnight).
5. When ready to bake cookies, take the dough out and let it soften**
6. Roll it between two baking papers at approx. 0.5-0.6mm thick then cut out cookies with molds
7 . Place cookies on a baking tray lined with baking paper and bake at 380F (170C) for approx. 12 min
Let them cool then decorate if desired.
Notes
* after adding more water oil and water might separate but do not worry because it will all come together again when kneading the dough.
** If it only stays 20 minutes in the fridge, theyw will take 5-6 minutes to soften, but if you keep them more than 1-2h, it can take up to 20min.