Love towards food and travel is intertwined on every step of my life. Whether I am on the go or at home, everything is evolving around food. Different countries, as well as my homeland, their heritage, people, culture and food are my inspiration. Therefore, spices play an important role in my everyday kitchen and almost every meal is a different fusion of local ingredients and influence of ethnic cuisines I came across.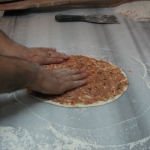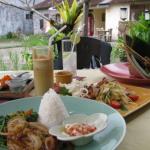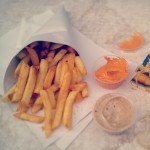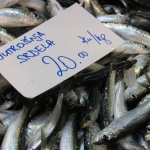 CULINARY…
The idea of Culinary postcards came three years ago, when I wanted to preserve memories from travels and food my family and I tasted in different countries, whether it was a recipe for an original dish or just a dish which inspired me in my everyday cooking. Learning about different ingredients, spices and cooking techniques from all around world is something definitely worth writing about.
…POSTCARDS
Postcards play an important role in all of that. Wherever I go with my family, we send a postcard to dear friends but also one to our home address as well. However, virtual postcards which you can read here on the blog are written when we return home and when all impressions get settled. That way, besides recipes, blog is equally devoted to cultural, historical and culinary memories from abroad.
However, a family life brought a little change, so we do not travel that much any more. Still, influence of other cuisines to my everyday cooking still lives. And there is always a story which will take you some other place, whether a new restaurant, farmer's market, or a weekend getaway.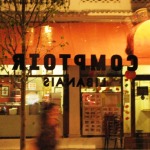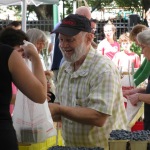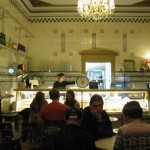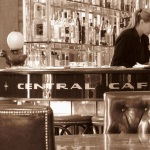 Although Croatian cuisine is very rich and presents an interesting combination of continental and Mediterranean cuisine, I thought people should be introduced to other cuisines as well. Internet is changing things and with beautiful blogs and inspirational hobby chefs, people nowadays know and prepare dishes which they could otherwise have never eaten. I would also love to wake up your taste buds and open windows to new cuisines and unfamiliar foods, to try something that has until now been foreign to you or seemed exotic. However, as I believe that the Croatian cuisine is very diverse and still undervalued on the global gastronomy scene, I will do my best to further explore and revive it here in my kitchen as well.
To this end, I hope here you will get inspired you for everyday cooking and your next trip.
Welcome to culinary postcards!
Iva