I love airports. I love central train stations. There is something nostalgic about them, especially in smaller cities. When standing at the Cologne's central station, you feel more like standing at the Charles de Gaulle airport or Heathrow. German rail infrastructure and rail transport network is so well developed that you wonder why do these people need cars. In only ten minutes, some 50-60 trains will arrive and depart from Cologne's train station, connecting the city with every point in Germany and neighbouring countries.
And so I am standing at the Cologne's train station without knowing where we are going because it was my husband's  birthday surprise. I couldn't understand why we are wasting time on travel and leaving Cologne when we came here for just two days. When I arrived at our destination, everything made sense.
Only one and a half hours with a train and we were in Netherlands! We came in the small town of Roermond, I have never heard of, and which, honestly, is not famous for pretty much anything. However, one very nice restaurant is hidden in this town, and it is worth a visit. We had to follow our tradition so we enjoyed it properly.
Chef Edwin Soumang and his wife Bethany DeLong opened Restaurant One eight years ago and only few years later Restaurant received its first Michelin star. Two years ago they moved into new space, which got Restaurant the nomination for the "Best restaurant design" in the Netherlands in 2013. Modern cuisine in which Edwin and his young team are combining local produce with world flavors (very often the ones from the Asian cuisines), fits perfectly in the old factory hall. Shabby walls covered in graffiti, huge glass walls, clean colors and furniture lines make it feel special even in the daylight. I leave you to enjoy the creations of these talented friendly people and inspire yourself for your next culinary adventure..or maybe your next trip 😉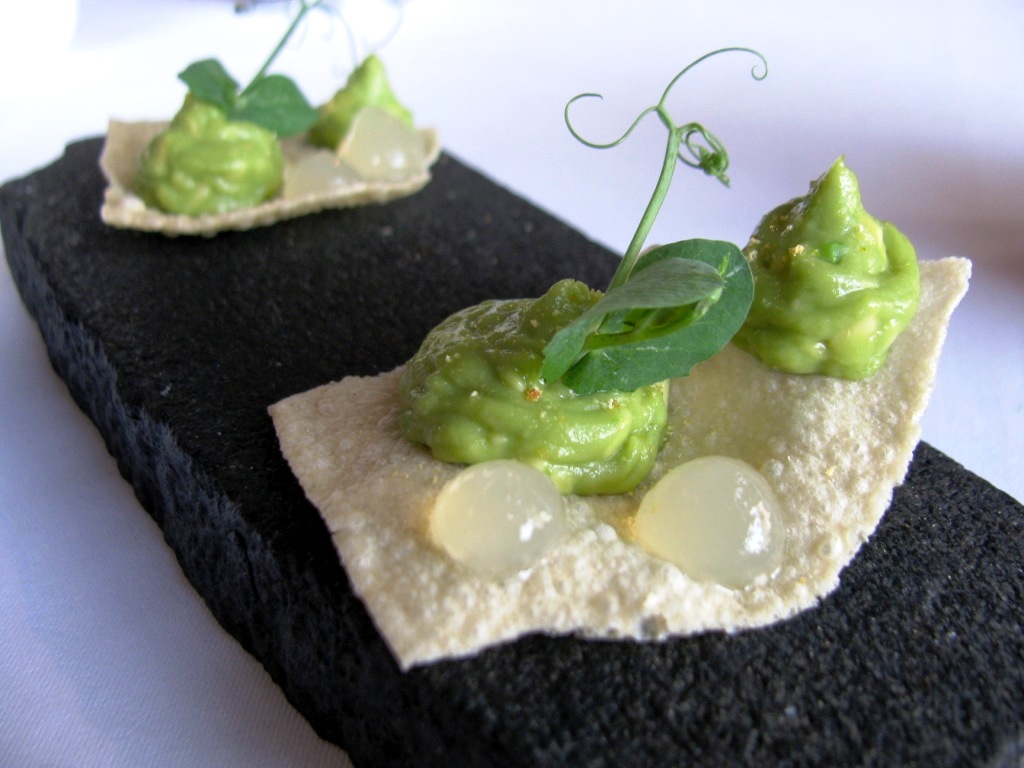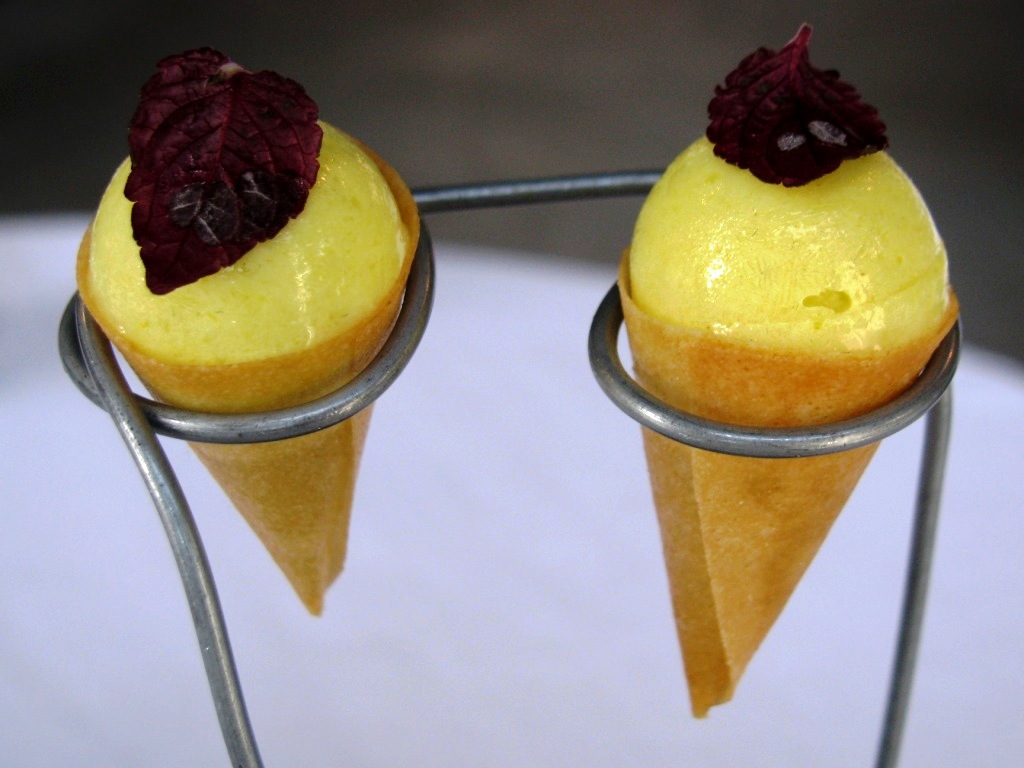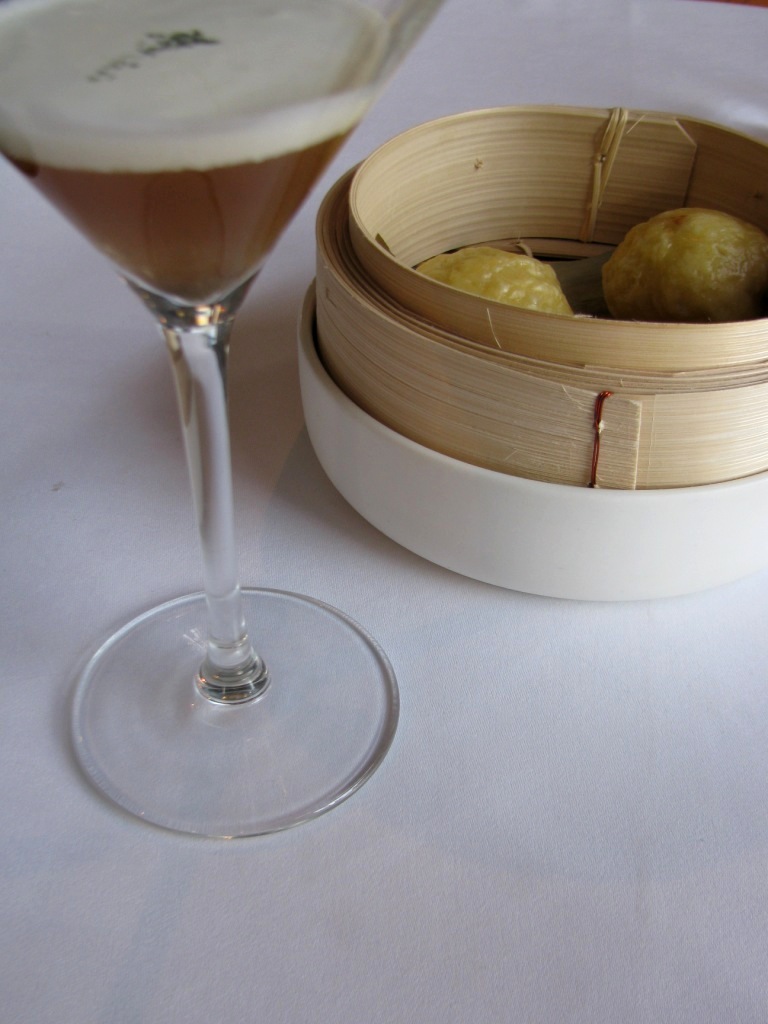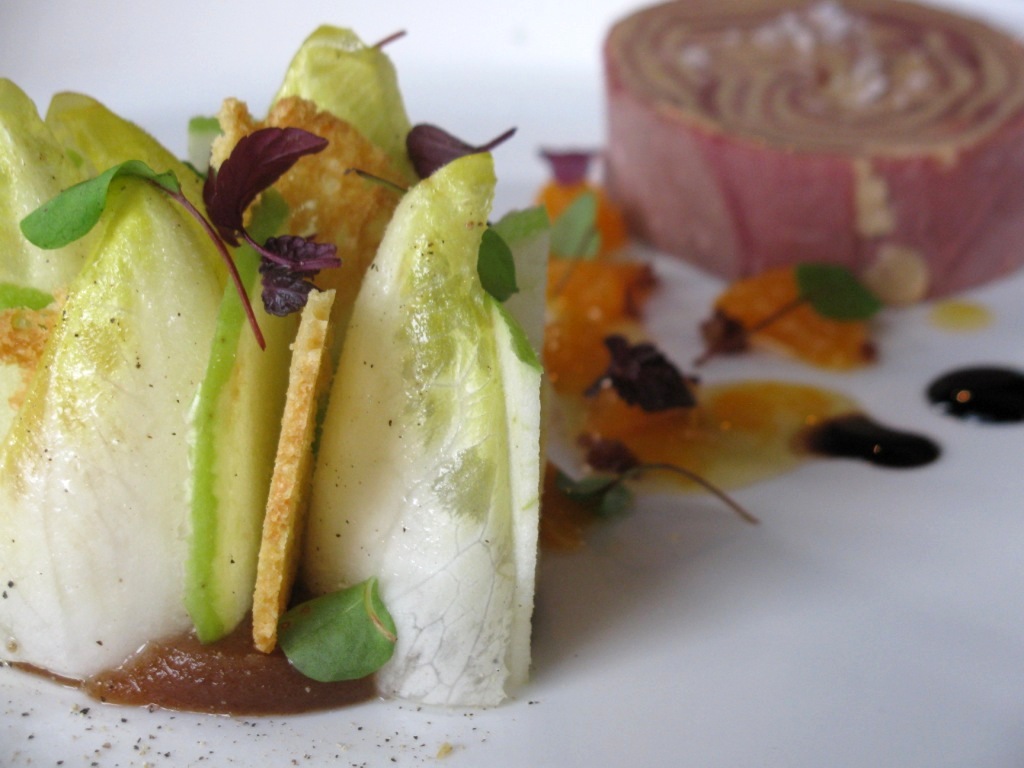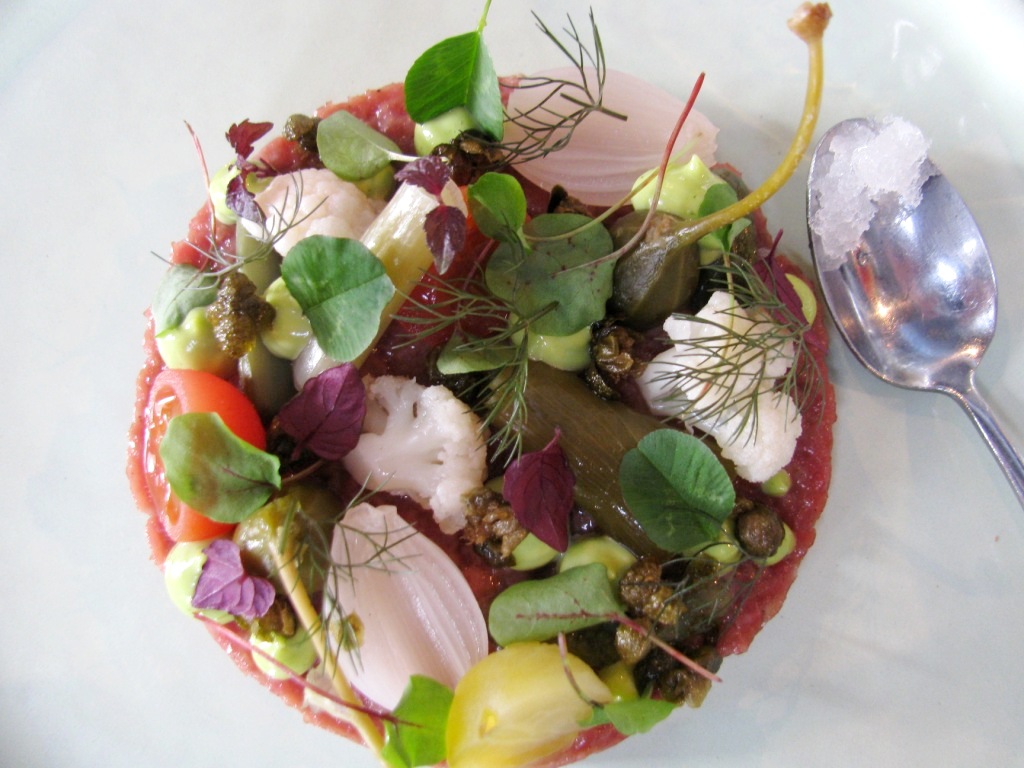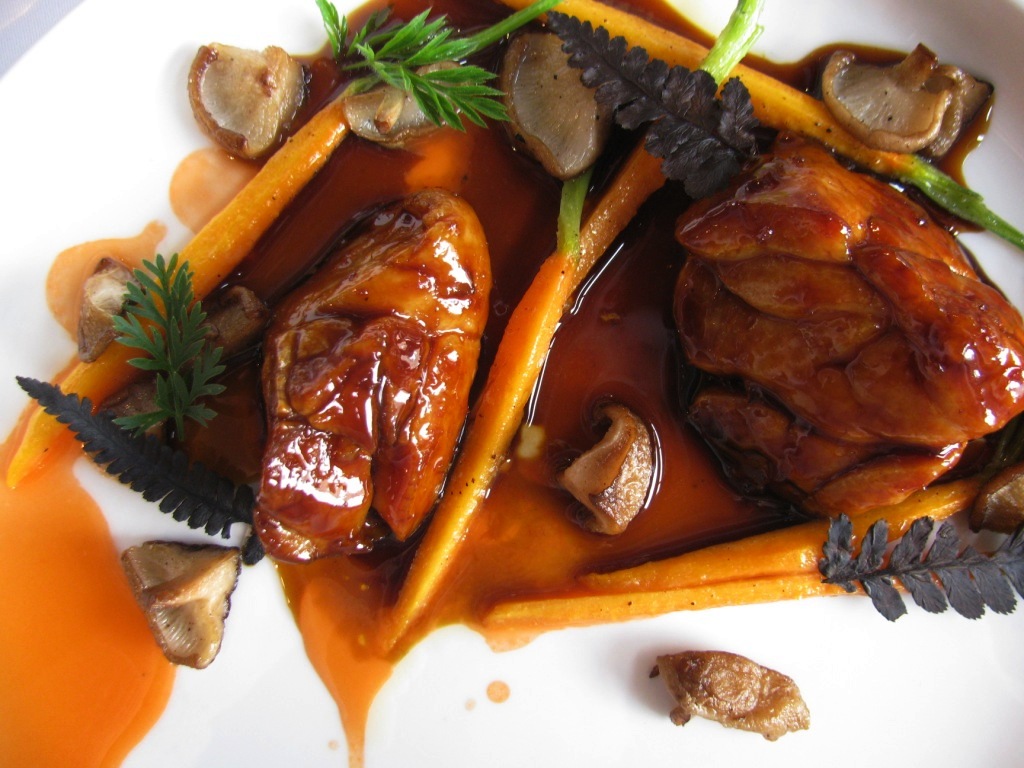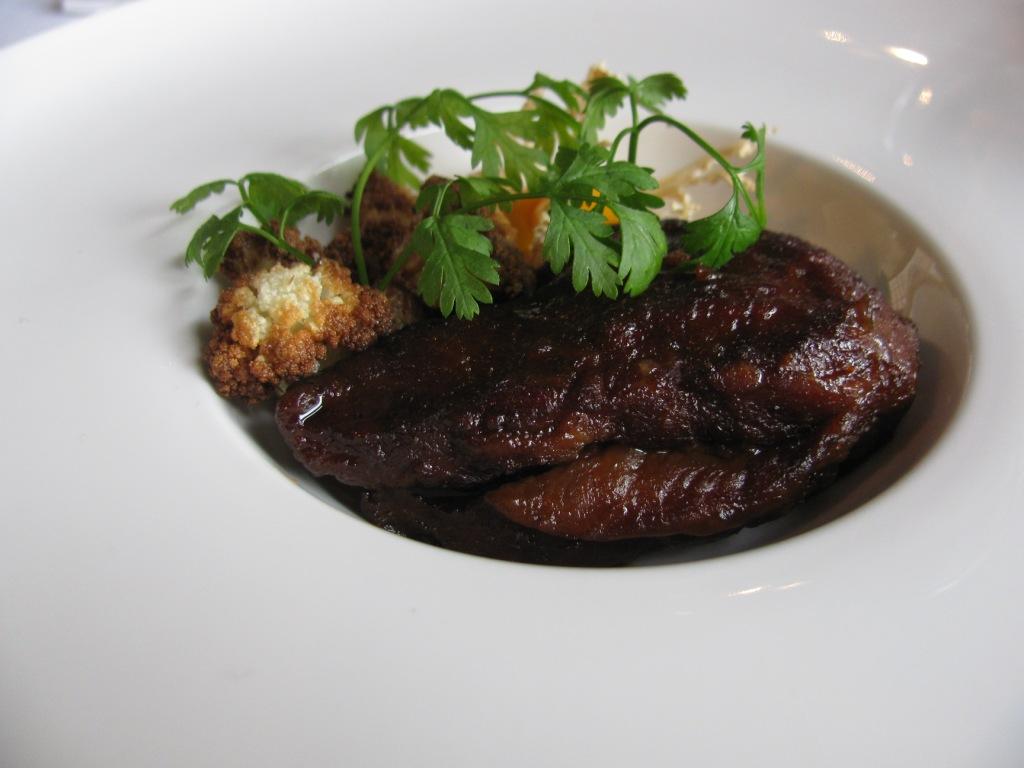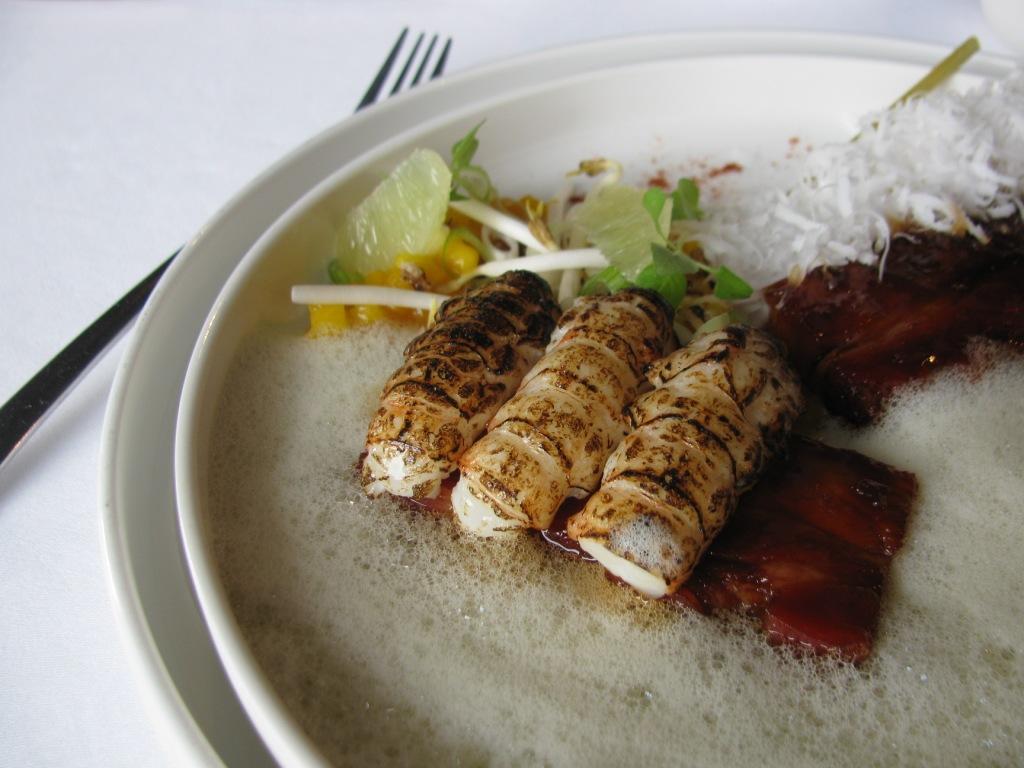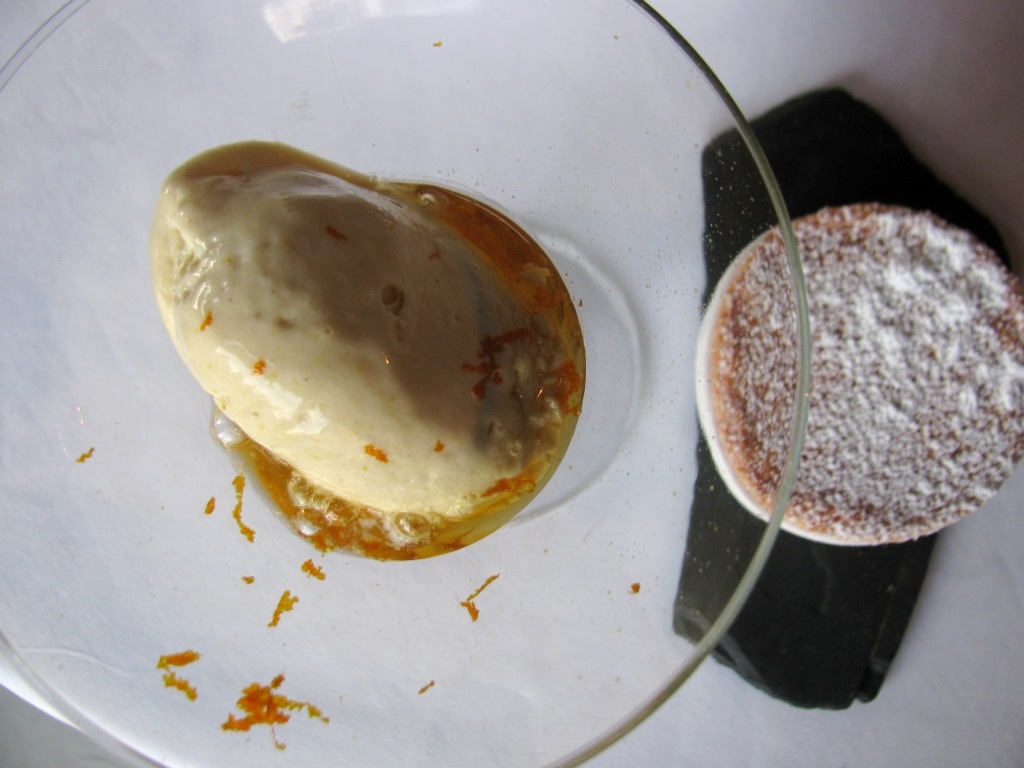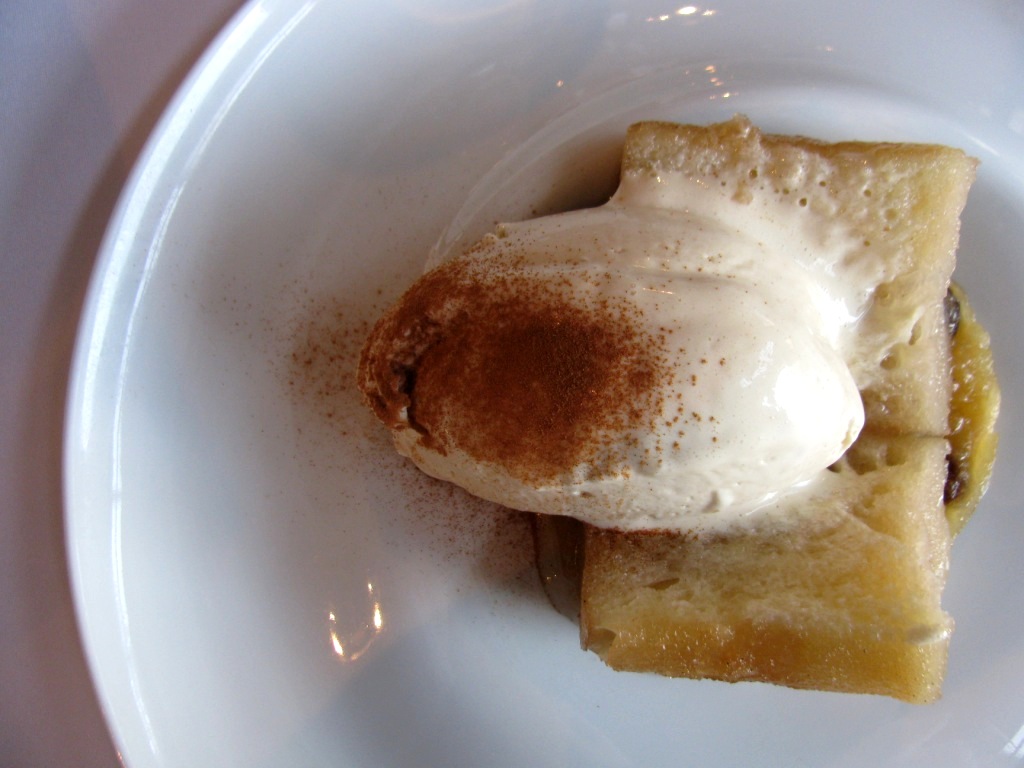 This feast was accompanied with some fabulous wine – wine list is surprisingly different. We had some French, Lebanese and American wine – my absolute favorite was a Washington state Riesling, Kung Fu Girl, 2008. I have nothing to add. 🙂
Restaurant One
ECI 17, 6041 MA Roermond
http://www.restaurantone.nl/
https://www.facebook.com/RestaurantOne