You do not need people to tell you how healthy kale is.
You need people to tell you how to make kale taste delicious.
And you came in the right place for that. 
I know, I know, kale is old news, but HEY it doesn't make it any less great ingredient!
As a child I never liked kale, but when I moved to Chicago few years ago I finally discovered a kale that I did like – it was curly kale. Since kale was very 'IN' those days, of course I started cooking with it and buying kale-everything but with time I seriously got to love this super vegetable. And my love for it  still lasts. 🙂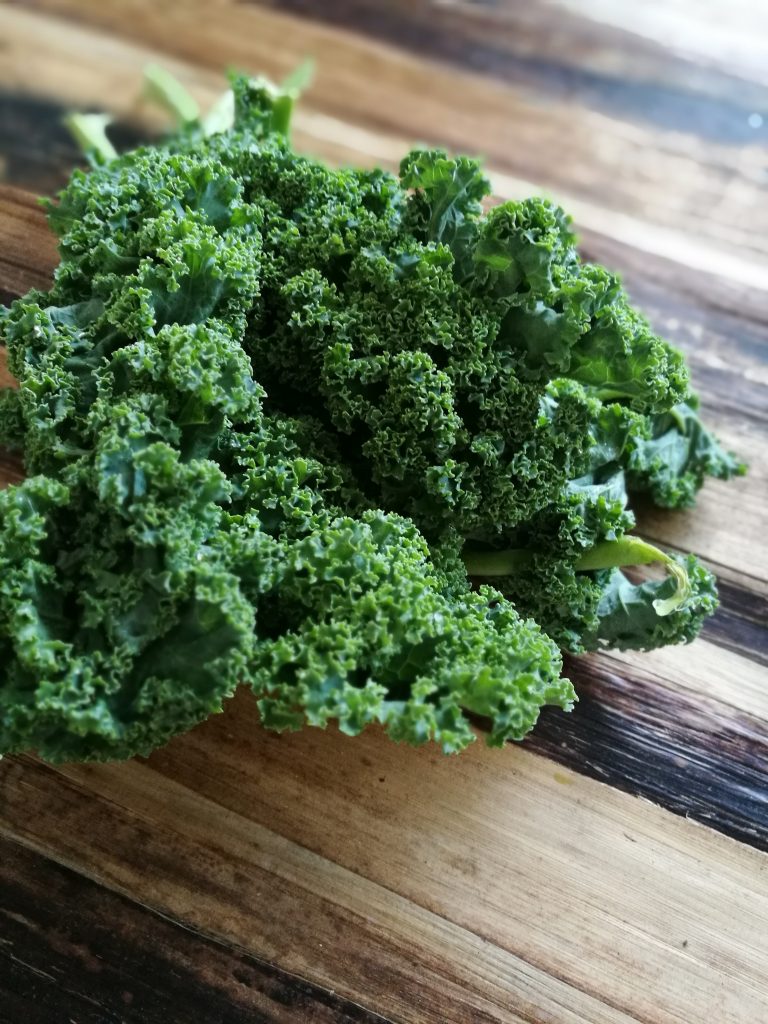 Although I like kale in savory meals as well, like in this Kale, Sweet Potato and Bean Soup or in these comforty Double Baked Potatoes with Kale… (btw, you should really try them!) the majority of kale that I buy ends up in my smoothies.
Since I know many people don't like kale, I decided to share my favorite smoothie combo with kale (that my kids love as well 🙂 ), hoping to convert someone to eat or drink more kale 😉
To make smoothie all more fun and tasty, I like to add all sorts of toppings to it, like fresh fruits, dried fruits, some popped grains or dried buckwheat, granola… Because, all of this really makes your smoothie much more satisfying.
Here's the recipe, enjoy it! <3
KALE AND APPLE SMOOTHIE {vegan, sugar-free, gluten-free}
this recipe first appeared on 'culinary postcards'
serves 2
Prep time: 5 min > Total time: 5 min
Ingredients:
3 cups washed, stemmed kale, torn into smaller pieces
2 small/medium size ripe bananas, broke into chunks
1 apple, chopped
2 fresh dates
1/2 lemon, juice only
thumb-sized piece of fresh ginger, peeled
1 – 1 1/4 cups water*
Method:
Place all ingredients into your blender, add water and blend 15 seconds or more, until it becomes creamy and smooth.
Pour smoothie into bowls and add toppings of your choice. As you can see in the pics below, I added:
a few slices of apple
…dried blueberries, blackberries, hemp seeds and buckinis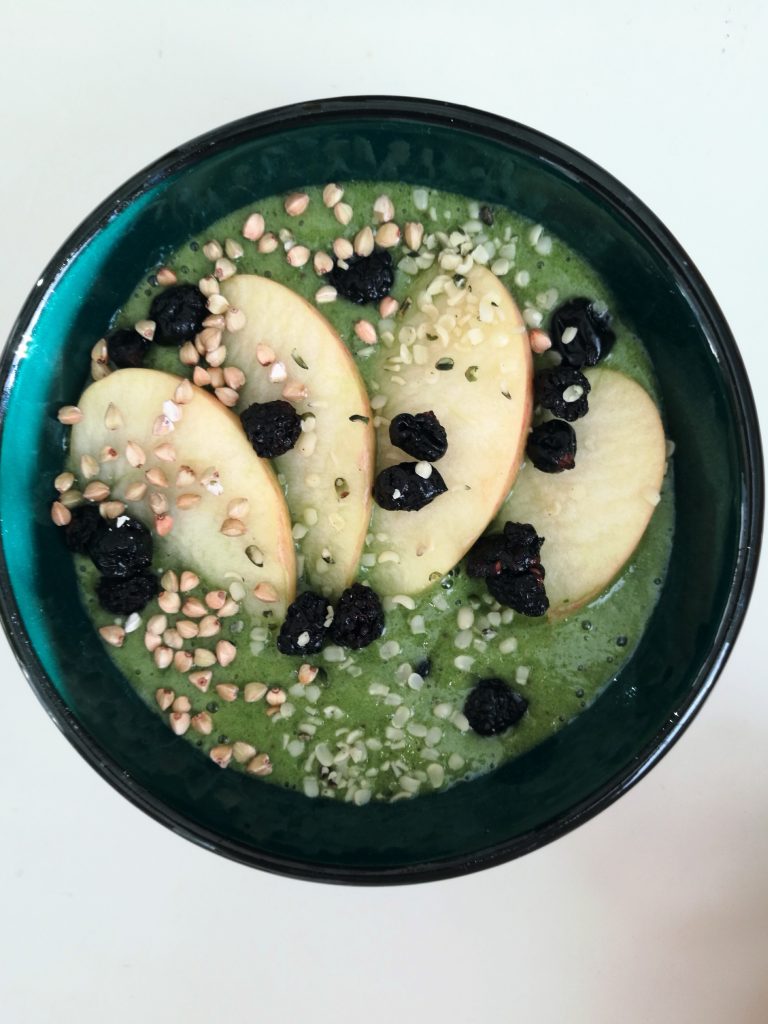 …and finished with some raspberries and a touch of sea buckthorn powder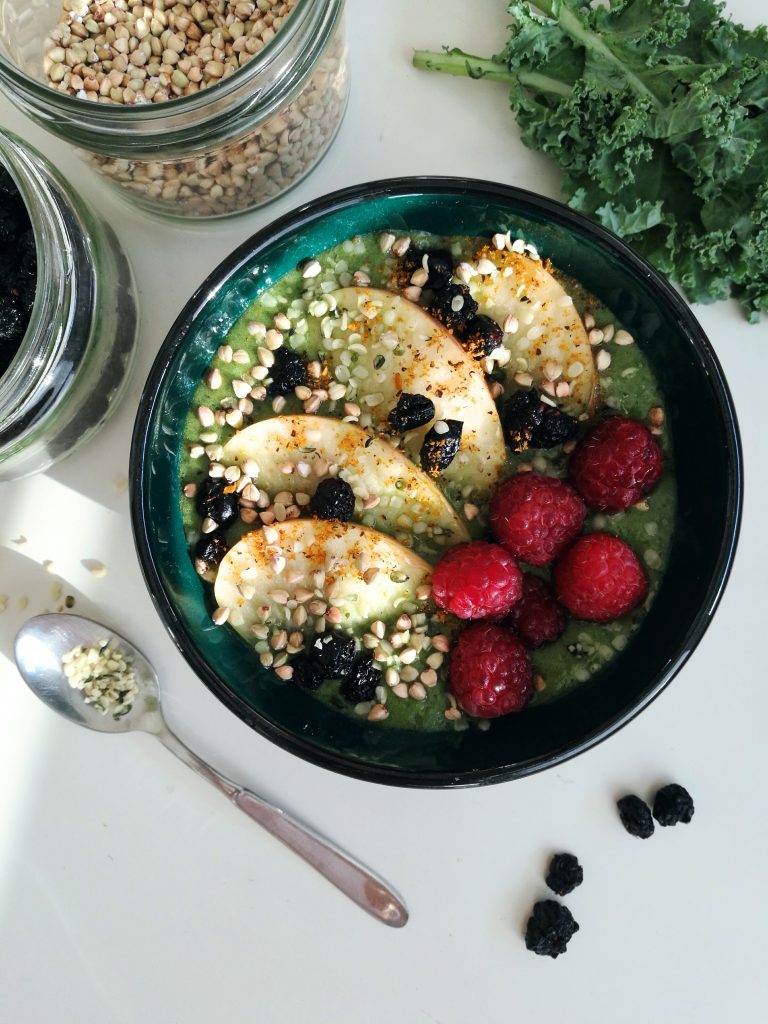 Notes
*adjust the amount of water to the desired consistency. If you like your smoothie really thick, use only 1/2 cup – 3/4 cup water here. The thickness will also depend on the apples you use