It's been three years since I wrote my first blog post. I returned from London and was overexcited about spending a day in the kitchen with a chef, so I wrote all about it (you can read it here). Since then, a lot has happened in my life, but this blog remained a place to which I return to consolidate and express my love for food.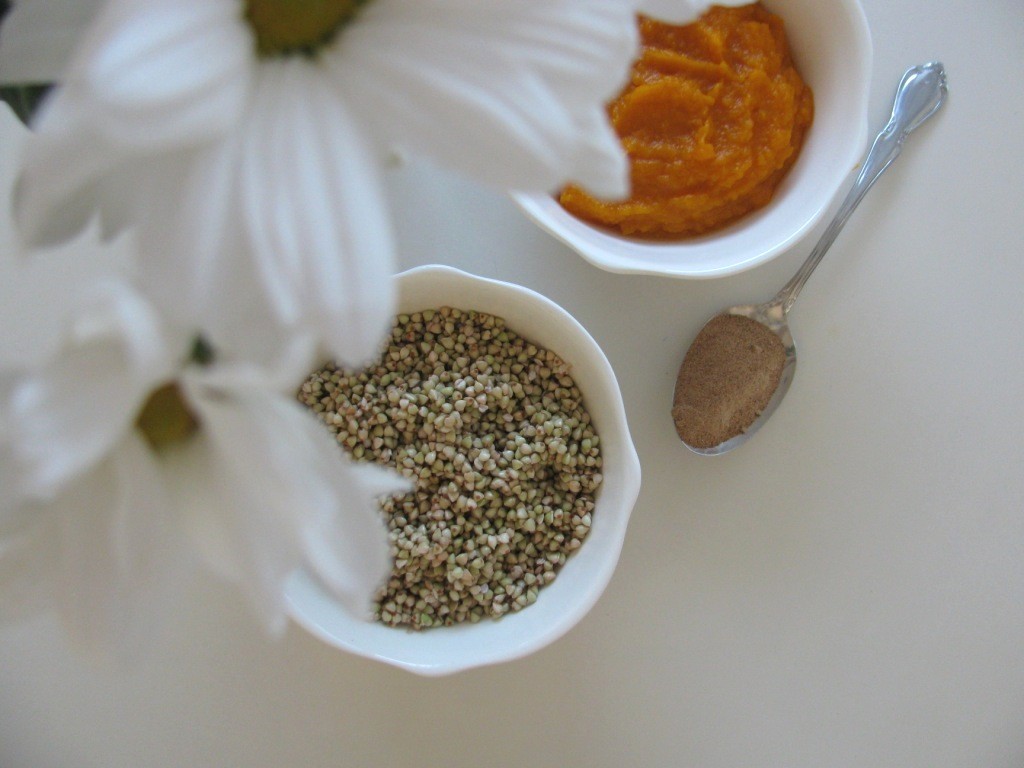 Although a cake would probably be more appropriate for a blog anniversary, I did something else. Something that reflects my diet, how I eat everyday and what I am most creative at when it comes to food – breakfasts.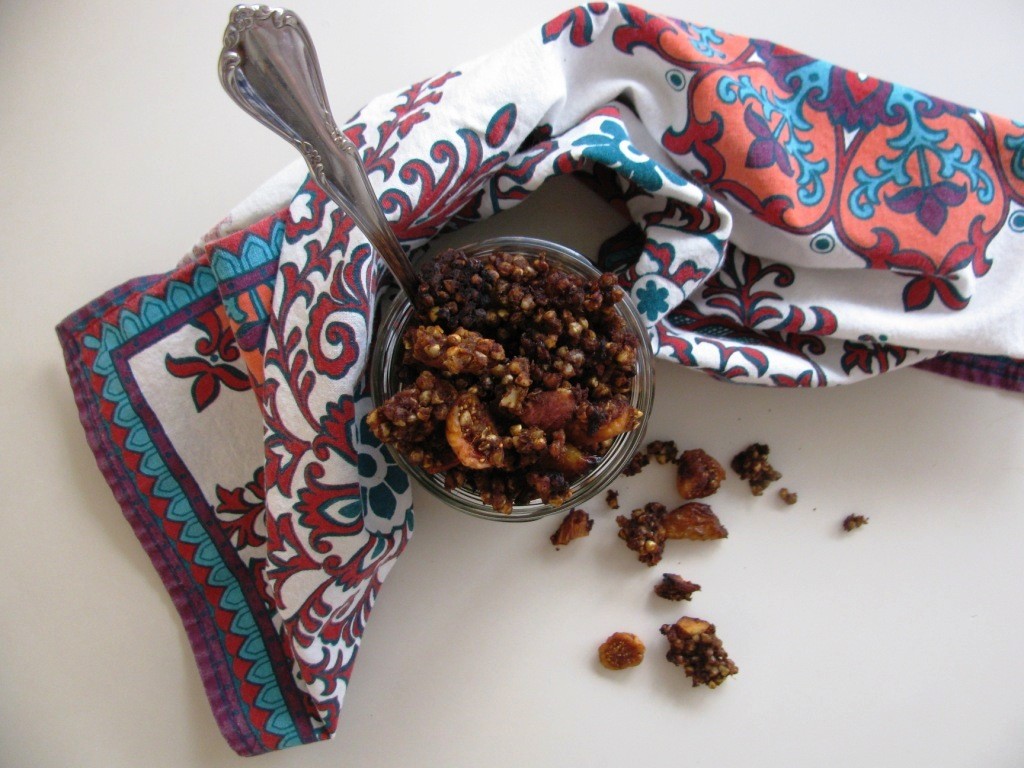 Although this granola was very popular, and I use it as a basic recipe very often when I make one, I wanted to create something new and different.
This Pumpkin Granola has it all – seeds, nuts, dried fruits, and vegetables..and it smells and tastes like autumn. 🙂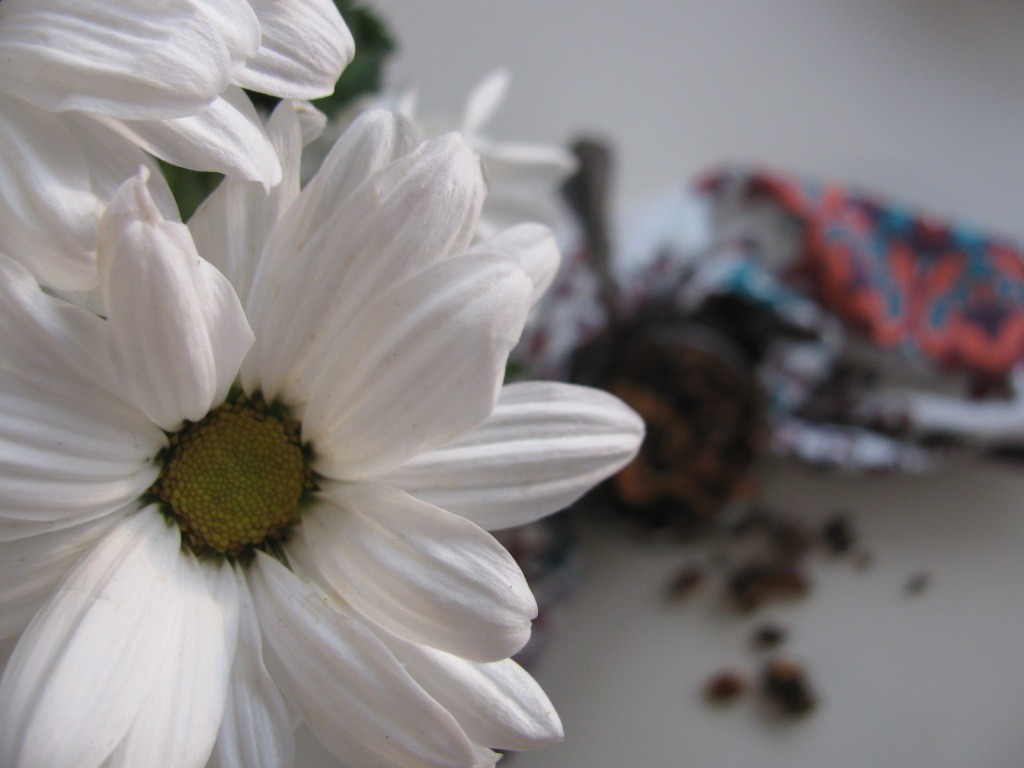 There is quite a lot of preparation to make it, so I suggest you make bigger batches of soaked buckwheat and pumpkin puree and store it in the fridge for a couple of days. It will save you time and you will always have something healthy on hand to cook with. That is how I do it. It is all about planning 🙂
Now plan this granola, and make it while the season lasts.
PUMPKIN GRANOLA WITH CAROB, ALMONDS AND DRIED FIGS (sugar-free, gluten-free)
Prep time: 10min (does not include inactive time to soak buckwheat and prepare pumpkin puree) >> Cooking time: 60min >> Total time: 1h 10min
– 6-8 servings-
Ingredients:
1 cup raw buckwheat
150g pumpkin puree*
2 Tbsp olive oil
1-2 Tbsp honey**
3 Tbsp carob powder
pinch of salt
1 tsp cinnamon
1/2 cup almonds
10-ish dried figs (or to taste)
* one oven baked butternut squash will give you about 1lbs of puree
** for a vegan verision replace honey with maple syrup or other liquid sweetener, or even omit it because granola is very sweet on its own (from dried figs and cinnamon)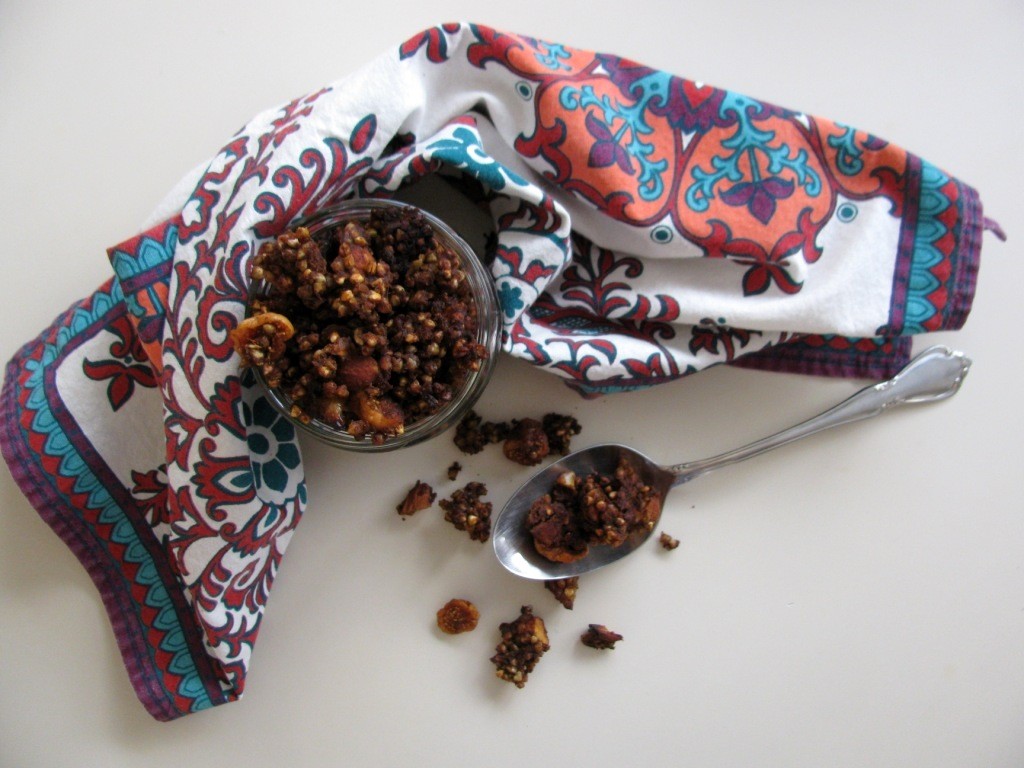 Preparation:
Soak buckwheat in water with a teaspoon of apple cider or lemon juice, at least 8 hours before making granola. Rinse and drain.
Preheat the oven to 300F.
Whisk wet ingredients in a bowl (puree, oil and honey), then add carob, cinnamon and salt. Stir it well and set a side.
Chop almonds and dried figs as desired.
Place the buckwheat in a bigger bowl, add wet mixture and chopped fruits and nuts, and stir well to coat every buckwheat seed.
Place a parchment paper on your baking tray, spread the granola mixture in one layer and bake for 40 min on 300F. Stir, and increase the oven temperature to 350F and bake for another 15-20 minutes.
Take it out of the oven, leave to cool. Longer you leave it, crunchier it will get. Enjoy!
(pictured: granola with kefir, pomegranate and mandarin)