What do you do with persimmons? Do you eat them? Really, I mean, they are so pretty, don't you think?
I didn't like persimmons as a child. We eat them when they are really ripe, so after you cut them, you get to catch them all over the plate because their flesh is so soft and jello-like. To me as a child, that looked kind of gross. But now I see the whole different beauty in them. And not only on the outside.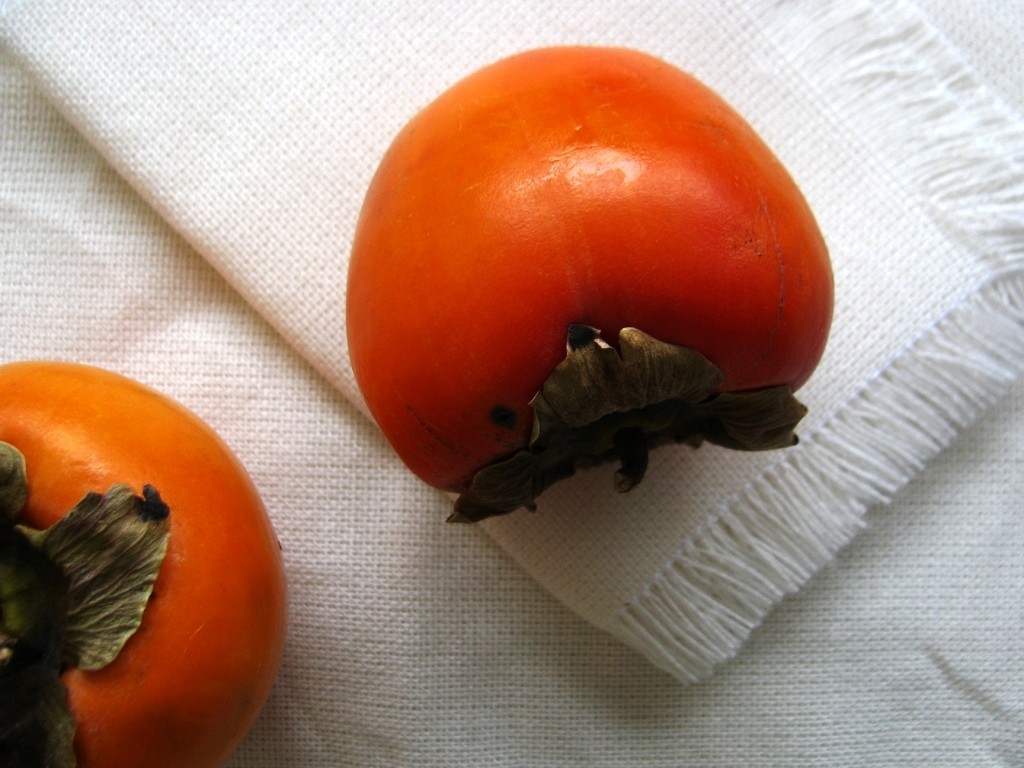 My family is still not crazy about them, but I got them to eat this healthy fruit without knowing 🙂 And they loved it!
This mousse owes it all to persimmon and its silky texture. To make it richer and creamier I used some bananas and butternut squash puree which is a staple in my house during autumn and fall season. The truth is that this is a fruit smoothiebowl, but because of the beautiful rich and creamy, a mousse-like texture, I called it this way. And not only it sounds and looks a bit fancy, it tastes like a fancy dessert as well.
The only important thing you have to make sure about it getting those persimmons really ripe. Like, really really ripe. So, after you buy them, leave them exposed to sunlight (flower down) for anywhere between ten to twenty days. With time their skin will become darker and they will get soft on touch.
So, next time you won't have an idea what to do with this pretty fruit (except eating it slices), try this. But first buy a bag of them, because when you taste this, you will eat it every day, like we do. 😉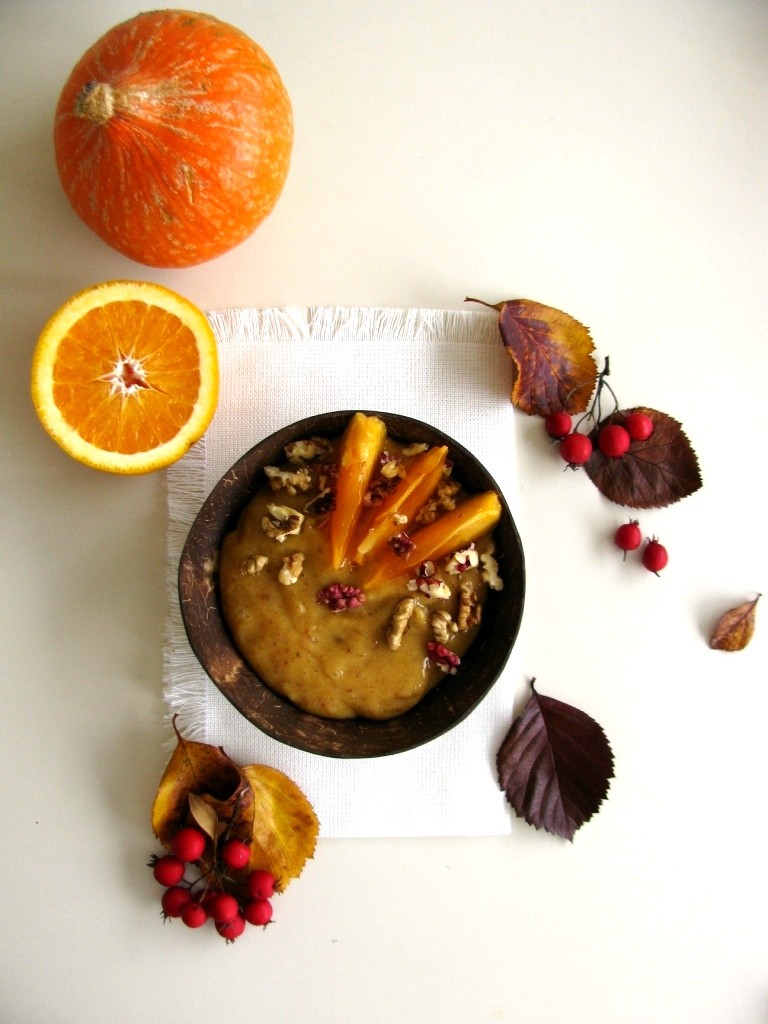 PERSIMMON AND BUTTERNUT SQUASH MOUSSE (sugar-free, gluten-free)
– serves 2 – in: breakfast, dessert
this recipe first appeared on 'culinary postcards' (author: Iva Savić)
Prep time: 5 minutes
Ingredients:
2 persimmons (divided use – leave 1/2 persimmon to use as topping)
2 bananas
2 heaping Tbsp butternut squash puree*
2 medjool dates
1/2 tsp cinnamon
1 orange (juice)
1 ice cube or 1-2 Tbsp cold water
2 handfuls toasted walnuts (for topping)
*canned pumpkin or apple butter will work as well 
Preparation:
Squeeze orange juice and pour in the blender.
Clean and peel fruit, cut in smaller pieces then throw in blender with the rest of the ingredients (except walnuts).
Blend for 20 sec or until resembles a mousse-like texture.
Pour into bowls and top with the rest of the persimmon and walnuts. Serves immediately.