Happily, there has been some traveling for us, so in a few next posts I'll share some stories and pics from my trips. Today, I am introducing you this cute place in London where I'd go gladly next time again.
My Lebanese postcard is coming from London this time. Since we booked a hotel in the vicinity, we decided in advance to go to this spot.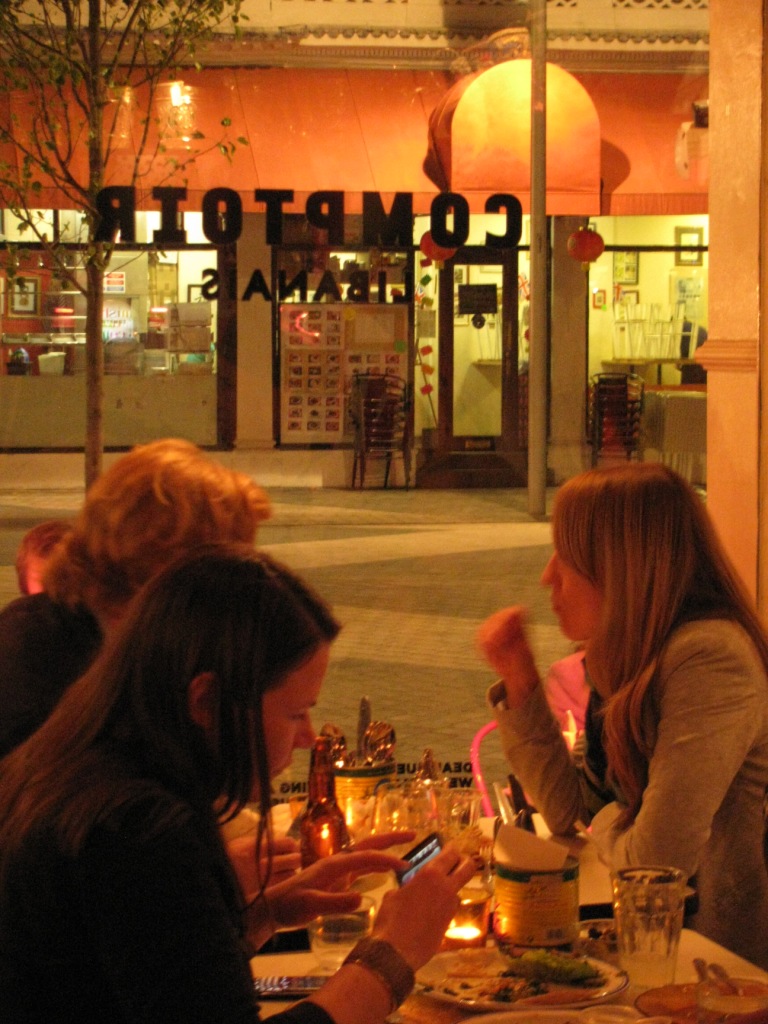 Le Comptoir Libanais means Lebanese counter, but in this "counter" is more like in modern gallery than in the market, if you ask me. Just a reminder – French is, beside lebanese (arabic), second official language in Lebanon. So, back to this counter-gallery-restaurant-caffe.. Soon as you walk in, there is a big vintage movie poster withSirina Jamal Al Dien. I know – who? 🙂 I don't know anything about her or middle eastern cinematography, but according to some sources, she is THE movie star in that part of the world. Who ever she is, standing there and smiling, with a flower in her hair, she makes you happy that you are there.
Our waitress, hiding behind the menu
The side wall is filled with shelves, full of all beautiful colors and flavors from Lebanon: pickled beets and other veggies, harissa, olive oil and wine…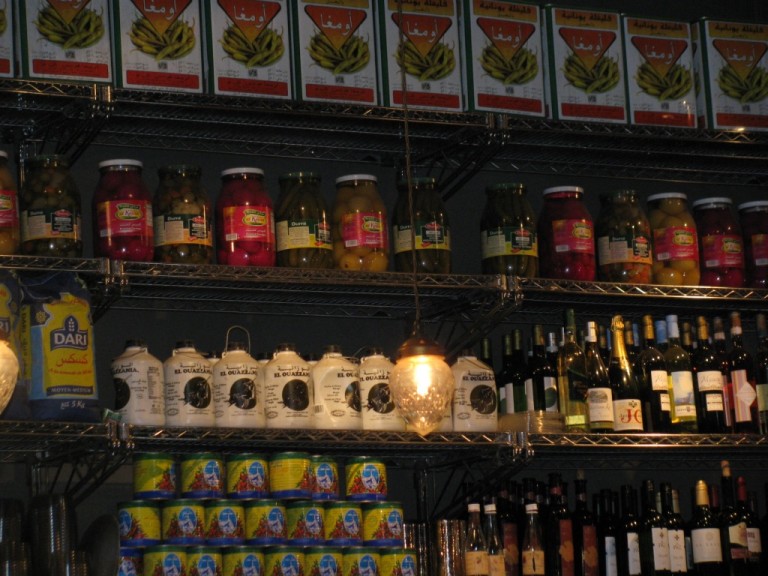 Opened space with high ceilings, simple wooden counters, and warm orangy light are relaxing and at the same time calling you for a yummy snack. Le Comptoir also has its shop, where you can buy a kitchen cloth with a Lebanese motive, or a bag from Marrakesh. I was not into shopping but instead we treated ourselves with some fine hoummus, falafel, pumpkin kibbeh (a discovery!!!), lamb burger and an eggplant tagine (yup, we can eat a lot;)). We sipped a glass of red wine from Beqaa and went out being happy and full. We agreed that Lebanon is on top of our destination list!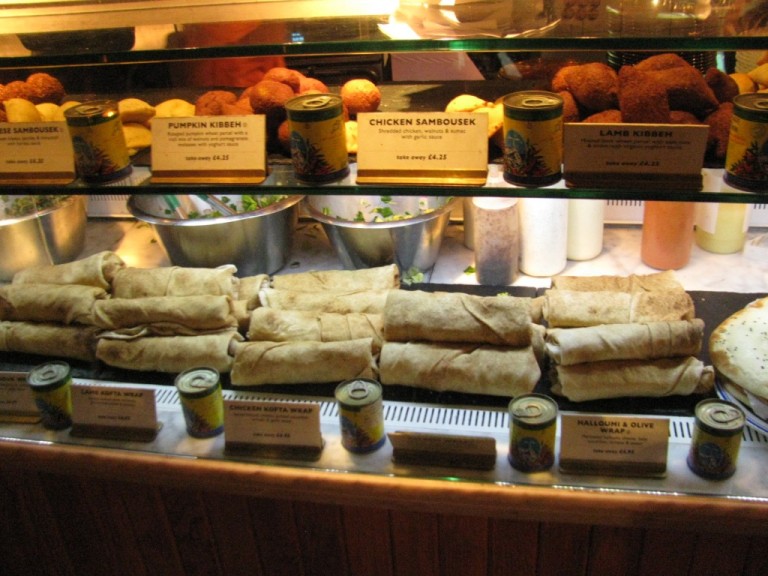 p.s. If you crave for Lebanese food and want to try making kibbeh or any other delicious Lebanese food at home, visit Taste of Beirut, a very inspiring blog where Joumana cooks and writes about all beautiful Lebanese things.