I am in a very almondly phase. You know, when you put almonds in everything, whether sweet or savory – grinded, chopped, toasted, blanched…Therefore, I had to make cookies with them as well. In these cookies, almonds come in two shapes: as almond butter, and chopped. So, if you like almonds, you will love these cookies.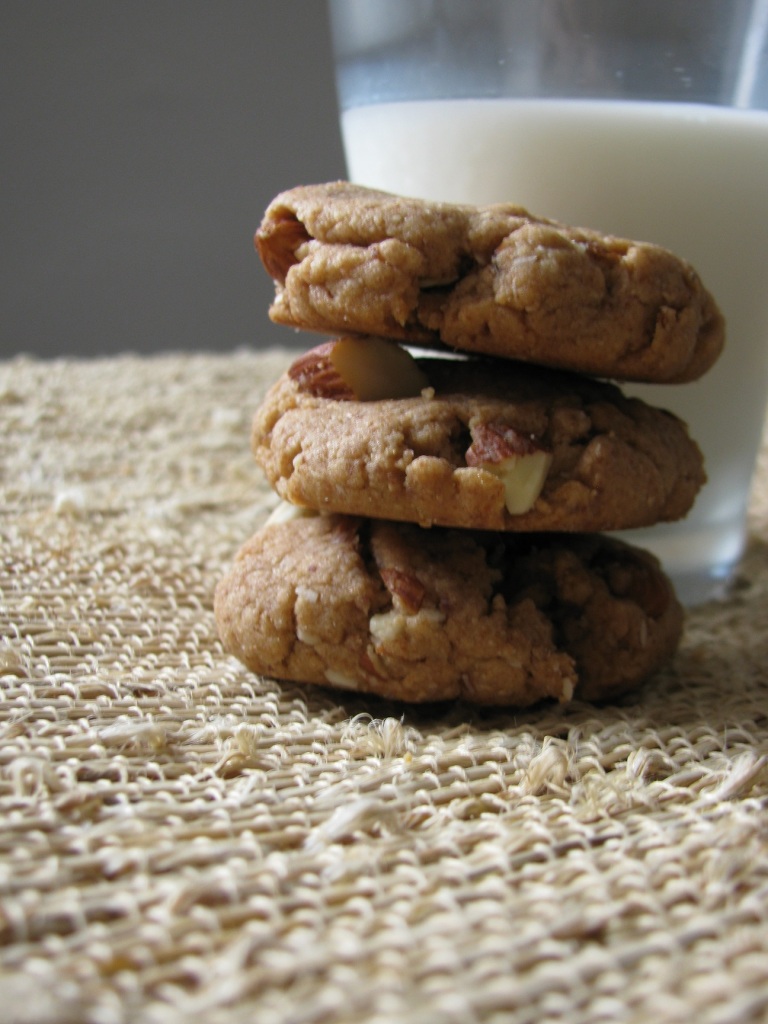 DOUBLE ALMOND COOKIES
– slightly adapted from Maple almond butter cookies, Texanerin baking
– makes around 16 cookies –
Preparation time: 5-10 minutes >> Baking time: 9-10 minutes >> Total time: 20 minutes
Ingredients:
1/2 cup almond butter
1/3 cup maple syrup (or honey)
pinch of salt
3-4 tablespoons coconut oil (light olive oil could work, as well as canola or other vegetable oil you regularly use in your kitchen)
1 cup of whole wheat flour
1 teaspoon baking powder
1/2 cup almonds, chopped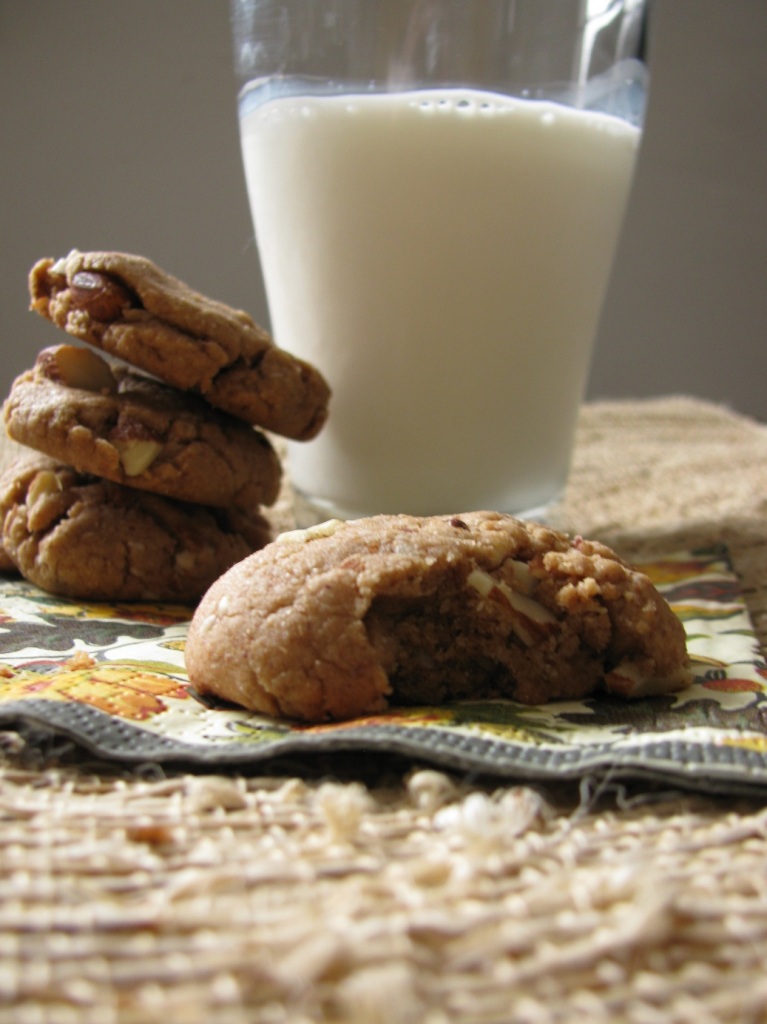 Preparation:
1. Mix almond  butter with maple syrup, a pinch of salt and oil.
2. In a separate bowl, combine flour with baking powder.
3. Stir dry ingredients into the wet mixture.
4. Chop almonds (you can toast them for a few minutes if you want a stronger almond flavor) and stir them in. Leave it to sit for a couple of minutes.
5. Line a baking tray with parchment paper. Using your hands, form cookies and arrange them on the baking tray.
6. Bake for 9-10 minutes on 350F. They will be soft on touch so let them cool a bit before eating.