The reason for making a batch of this granola at least twice a month – apart from being so much better than the store-bought, in every way – is to have a breakfast at hand when we are in the biggest hurry. Although I love to start a day with a smoothie or a buckwheat porridge, granola is so simple and fast. Pour some yogurt, kefir or milk over it, add a handful of fresh fruit, and breakfast is done in less than a minute. And of course, you can take it with you – just pack it in a jar.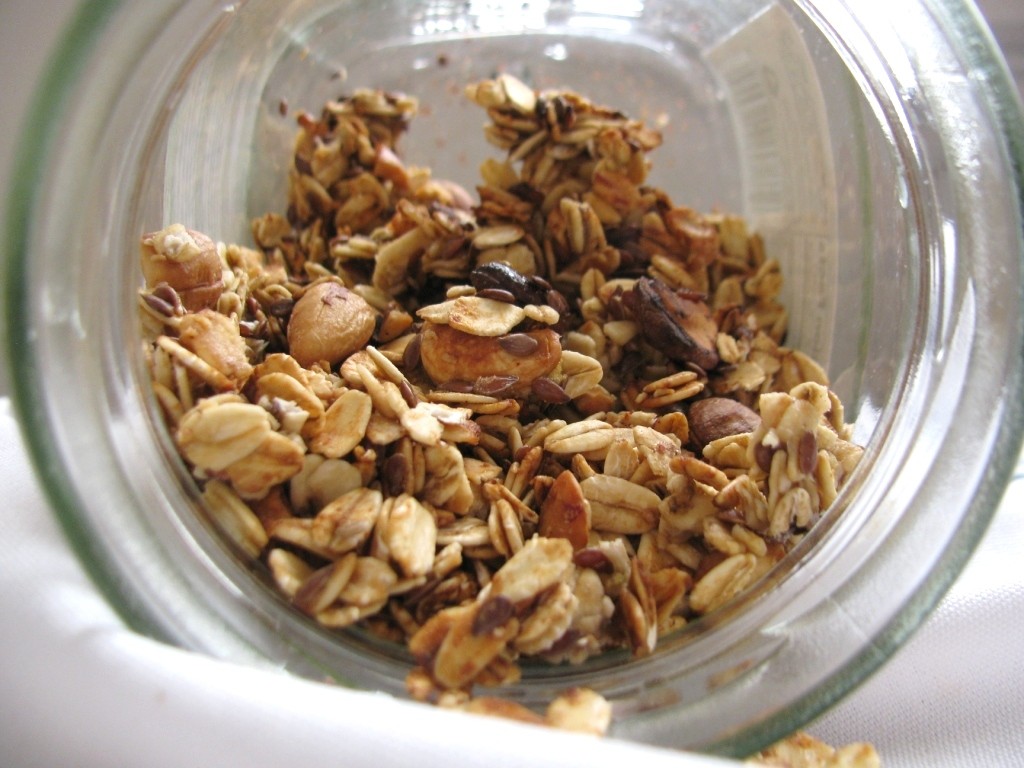 A basis for my recipe – which can, as you will see, be turned into numerous versions – is a recipe for Banana Granola from Green Kitchen Stories. I made some minimal changes to it, and by the time I made my 20th batch of it, I already had some excellent new combinations…
CASHEW BANANA FLAXSEED GRANOLA (sugar-free)

– makes two big jars of granola
– Preparation time: 5 min  > Baking time: 25-30 min > Total time: 30-35 min
Ingredients:
3 cups oats*
1/2 cup cashews
1/2 cup flax seed, partially grinded
pinch of salt
3 tbsp coconut oil (room temperature)
2 very ripe bananas**
* you can use rye or barley flakes instead
**if bananas aren't ripe enough and lack sweetness, add 2 tbsp of maple syrup or other natural sweetener you use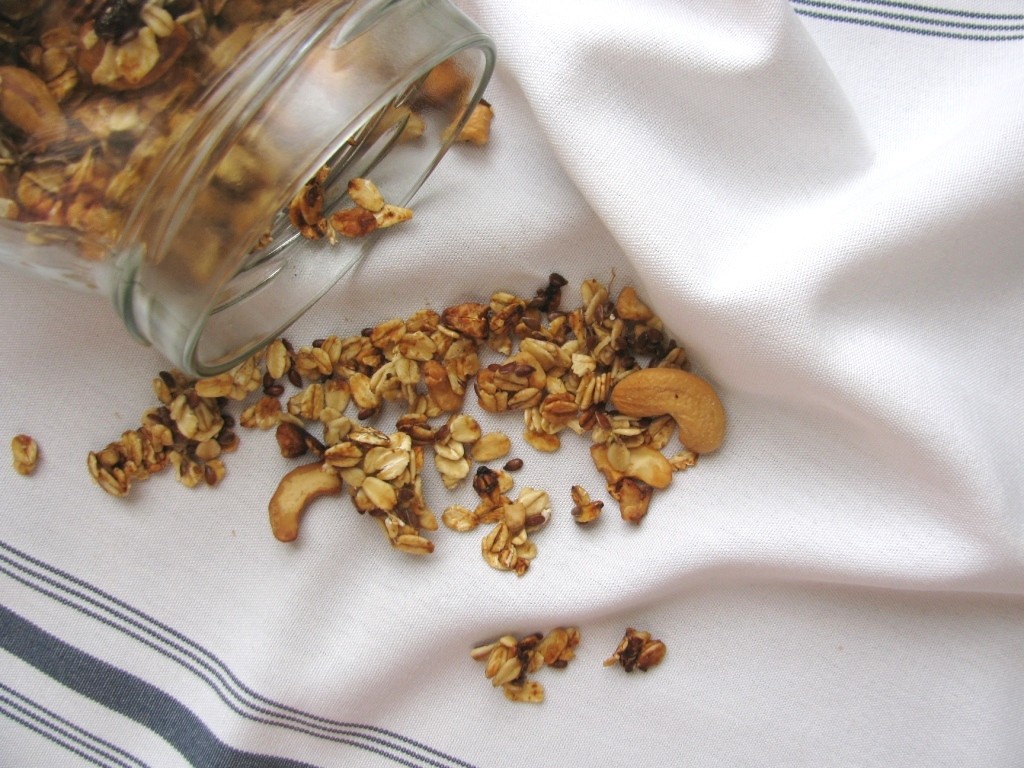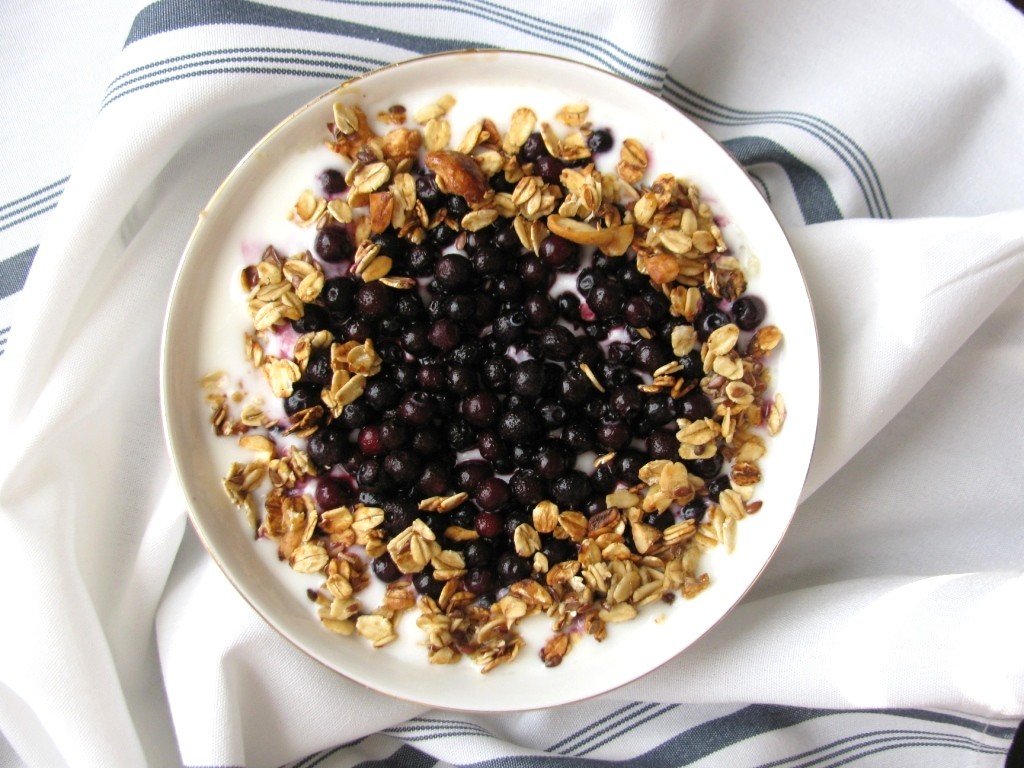 Preparation:
1. Preheat the oven to 400F (200C) and line a baking tray with baking paper.
2. In a bowl, combine oats, cashews, flax seed and salt.
3. In another bowl mash banana with a fork, leaving some smaller pieces, then mix in coconut oil (and sweetener if using).
4. Add the wet mixture to the dry mixture and combine well with your hands.
5. Spread the granola in single layer on the tray and place in the oven (lower 1/3 or middle).
6. Bake for 15 minutes, then take it out, stir with a spoon and put back in the oven for another 10-15 minutes. If you like it to be crunchier/harder, bake for additional 5 minutes, but watch not to burn it.
7. Leave it to cool before serving or storing.
MORE NICE COMBINATIONS TO GET YOU STARTED:
almonds and sesame seeds (served with strawberries)
pecans and hemp seeds (served with dried apricots)
almonds and coconut (served with any berries)