Last weekend Zagreb got covered in snow. Literally. It was ALMOST impossible to go out – I had about 30cm of snow on my balcony, couldn't even find my car in the lot, couldn't reach taxi, public traffic system was out…and me and my girls were planning our Second General Assembly of Xmas cookie lovers club…
It was sunny last two days and snow is melting slowly but I am organizing my archive with lovely recipes for cookies and pics from our Xmas cookies party! Yes, we made it! On that crazy day, coming from all over Zagreb, we managed to reach Savica – some of us walking(!), some of us running after taxis in the street…
Petra was there, waiting for us with some tasty finger food and good wine..
The idea of Xmas cookies lovers club came last year after reading Ann Pearlman's "The Christmas cookie club". I thought: "why wouldn't I organize something similar?" Okay, we could go out and have dinner and drinks, but we could make something different as well. So I decided to go with "different" and my girls were in for it.
It is all about getting together during Xmas season and reminding ourselves of joy of life and joy of having friends, of  having each other. In addition, we are making cookies which are bringing us together. Each of us has to make cookies for all, wrap them in small packages and bring her recipe. So after a party, each of us goes home with six lovely packages! Besides that, there is an extra package we have to make and that is the one we are giving away for charity, just to add some more Xmas spirit to the whole story.<3
Anyway, after telling you in brief how it works, today and in the next two weeks I will share recipes for cookies we were baking for this year's club party. You don't need a cookbook, you don't need to think, just follow the blog and make new cookies day by day! They are all different and they are all yummy! Everything I brought home has almost been eaten already so I am getting ready to make few new batches and repeat the success my girls made this year.
To start with something, here is my recipe for cookies with star anise and almonds (after Dr. Oetker's recipe). I am making them last three years and I love them for their simplicity, tastiness and warm anise smell. Almonds, chocolate, star anise… Too bad you can't smell the photo 😉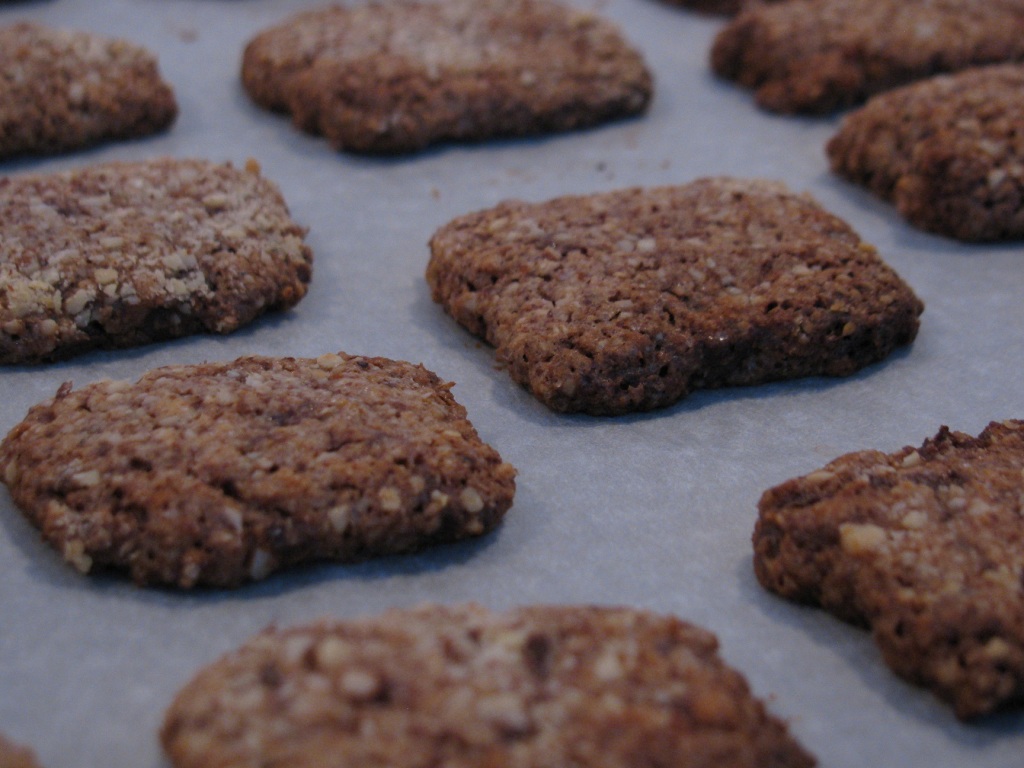 STAR ANISE AND ALMONDS COOKIES
– makes around 35 cookies –
Ingredients:
1 egg white
100 grams ground almonds
50 grams dark chocolate
100 grams sugar (1 put 75 grams)
15g vanilla scented sugar or 1 teaspoon vanilla extract
pinch of baking powder
pinch of salt
3 teaspoons grounded star anise
1 tablespoon milk
*chocolate cover (in the original recipe, I skipped it this time):
100 grams milk chocolate
1 teaspoon grounded star anise
1 teaspoon vegetable oil
Instructions:
1. Preheat your oven to 425F. Place parchment paper on your baking tray.
2. In a medium bowl beat the egg white well. Add the rest of the ingredients and combine them carefully.
3. On your working surface make dough – it wil be very sticky! Sprinkle sugar on the working surface and roll out dough very thin, about 1/4 inch thick. Using sharp knife cut out cookies in the shape you prefer and put the on the baking tray.
4. Put baking tray in the oven and bake for 10-12 minutes on 400F. When you get them out they will still be soft but when they cool down they get crunchy.
* If you are making chocolate cover, roughly chop chocolate, add anise and oil and melt it over water bath. Stir to combine then spread over cookies.
p.s. Keep your cookies in a closed tin on dry. They can last up to three weeks, if you don't eat them sooner (absolutely impossible!)
ALMOND and COCOA STARS (by KRISTINA)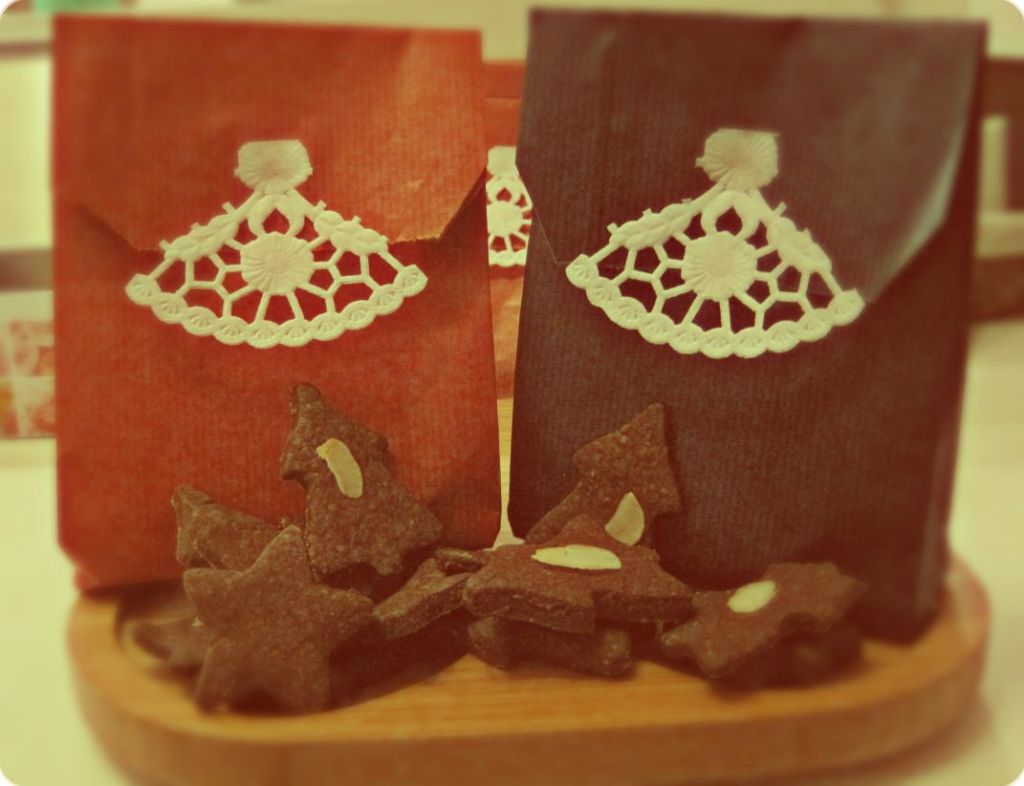 Ingredients:
250g flour
1 package baking powder
100 g sugar
2 packages vanilla sugar
20g dark cocoa
1 teaspoon cinnamon
1 egg
180g butter
100g grounded almonds
*for decoration: 5 teaspoons milk+water, some jam and silvered almonds (sliced very thin)
Instructions:
1. Mix butter, sugar and eggs.
2. Combine flour, baking powder, cocoa and cinnamon, then add them to the first mixture.
3. Form dough and let it stand in the fridge for at least half an hour.
4. Prepare your baking tin – place baking sheet so cookies don't stick to bottom.
5. Flatten the dough and using forms make stars and Xmas trees. Spread the milk-water mixture on top of them.
6. Bake cookies in preheated oven on 375F for 10-11 minutes.
* you can decorate your cookies with some silvered almonds. To make them stick to the cookie use some jam.
RAFAELO BITES (by Marina)
Ingredients:
200 g sugar
100 ml water
150 g margarine
250 g powdered milk
200 g shredded coconut
Instructions:
1. Mix margarine well.
2. Bring sugar and water to boil. Add margarine, powdered milk and coconut. Combine.
Cool it in the fridge for an hour.
3. Take small pieces of the mixture and make small balls by hands.
TIRAMISU PRALINES (by Jelena)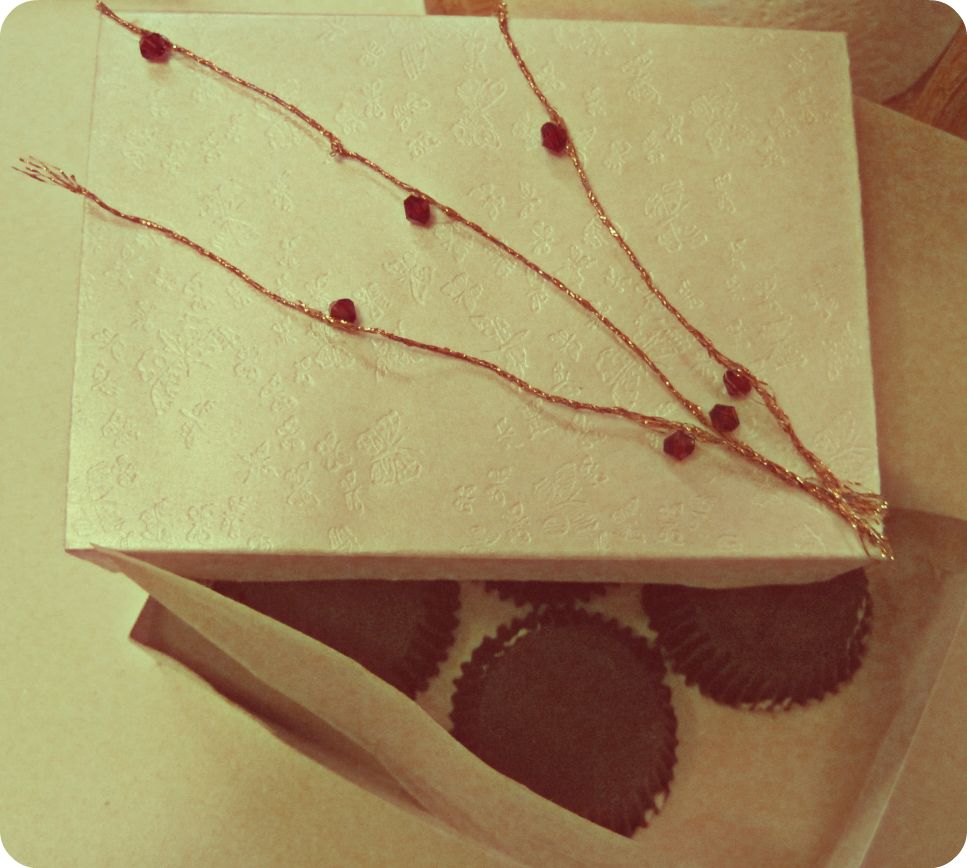 Ingredients :
250 g chocolate (65% cocoa solids)
2 tablespoons vegetable oil
1 sheet  edible gelatine
3-4 biscuits (piškote)
100ml cold coffee
150g mascarpone cheese
40g icing sugar
1 package vanilla sugar
100 ml creme fraiche
Instructions:
1. Melt chocolate and oil over steam bath and use it to cover praline cups (Ø 1,5 inch).
2. Put gelatin sheet in the water and leave it to grow. Cut biscuits in 1,5cm pieces, soak in coffee and put in the cup.
3. Mix mascarpone cheese with sugar and vanilla sugar. Mix heavy cream to get whipped cream.
4. Add 2 spoons of heavy cream to gelatin and heat until it melts. Constatly mixing, add gelatin to mascarpone and in the end add whipped cream to it.
5. Pour cream in your cups over biscuits and level it.
6. Put it in the freezer for quick cooling and then cover with chocolate.
7. Keep pralines in the fridge.