These pancakes are perfect summer lunch, with zucchinis as unbeatable inspiration for fast, healthy and delicious meal. I combined them with quinoa, gave them a bit of crunchiness with ground almonds (leave some of those almond pieces when you grind them) and some extra deliciousness with cheese. I put as minimal flour as I could, as you will see in the recipe. Use the gluten free flour blend, and you will have a really healthy meal. And its taste, as well as its appearance, is more than ordinary. At least I hope so 😉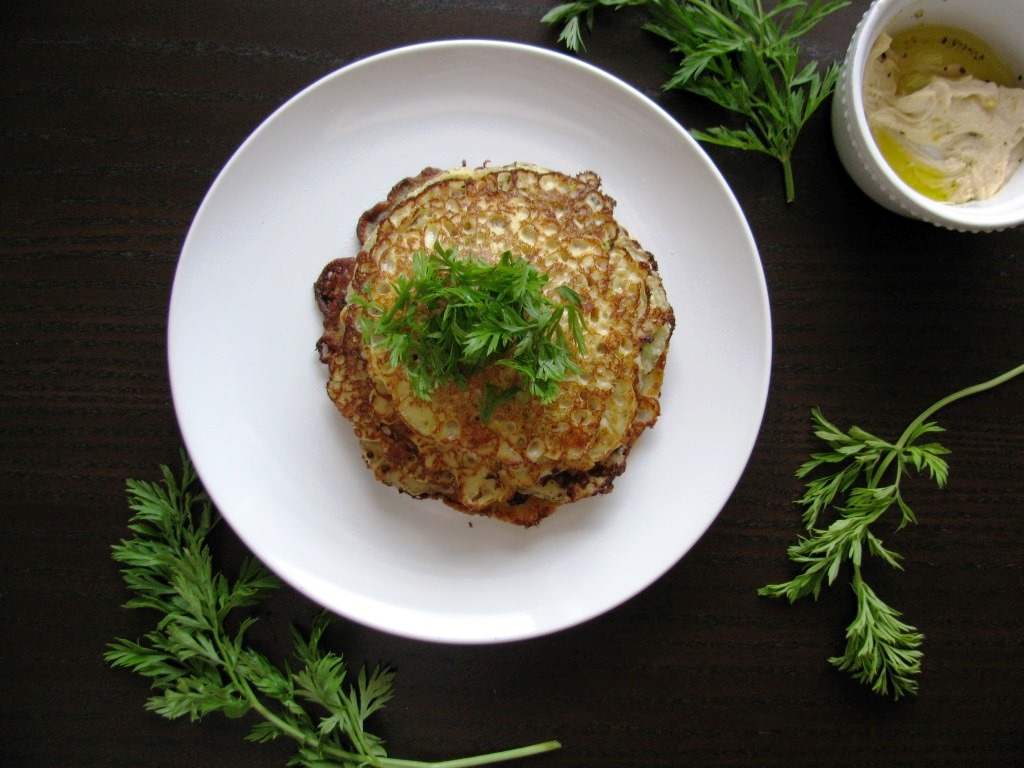 SUMMERY GOURMET PANCAKES (gluten-free)
makes 10-12 pancakes, 4 inches in diameter –
Ingredients:
1 medium zucchini (approximately 1,5 cups shredded)
1/2 cup quinoa (1 cup cooked)
1 cup parmesan or other hard cheese
1/2 cup almonds
2 garlic cloves
2 eggs
3/4 cup milk (of your choice)
1/4 cup flour (I used spelt flour, but feel free to use wholewheat, or millet and oat for a gluten-free version)
1 teaspoon baking powder
salt and pepper to taste
olive oil for frying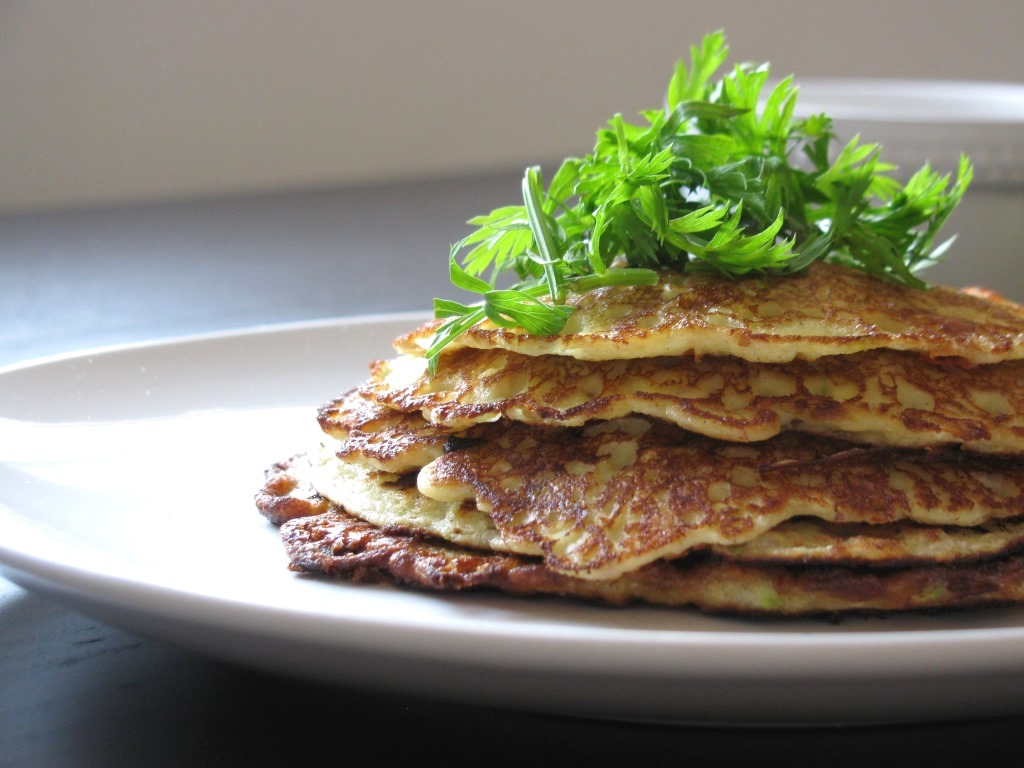 Instructions:
1. Rinse quinoa and cook in the water for about 10 minutes. Leave it to cool.
2. While the quinoa is cooking, grate the zucchini, salt, and let sit for a while. After some 10 minutes, drain the excess water.
3. In the meanwhile, grate cheese, grind almonds, finely slice the garlic.
4. In a smaller bowl, whisk eggs, combine with milk, give it a pinch of salt.
5. In a mixing bowl combine flour, baking powder, almonds, cheese and garlic.
6. Pour the liquid mixture in the mixing bowl and give it a good stir.
7. Finally incorporate quinoa and zucchinis.
8. Take a nonstick skillet, or a pancake pan if you have one. Pour some olive oil and when it gets hot, start making pancakes by grabbing the batter with a 1/4 heaping cup. Pancakes should be about 3,5-4 inch in diameter.
Since they are not so firm, be careful when turning them on the other side!
Bake them for 2-3 minutes on one side, until a nice crispy rind start to form, then, using a spatula, or with a help of a plate (as in making omelet), turn them and bake for another 1-2 minutes.
9. Repeat with the remaining batter, stacking pancakes on top of each other.
Sprinkle with some fresh herbs or carrot tops (as in the picture) and serve with a salad, hummus, olives, avocado…whatever you like. Enjoy!