This is a simple but rich and tasty pasta dish which should make your kids eat spinach. And make you feel less guilty after satisfying your carb cravings – because it is packed with good vegetables.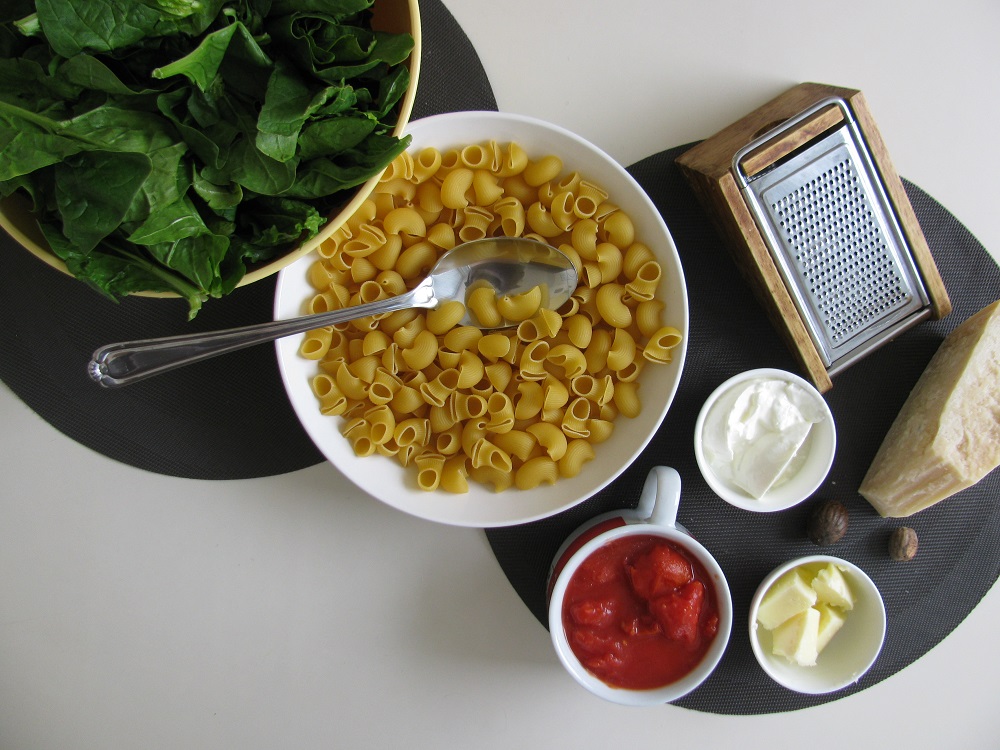 Although I am used to making this dish in form of cannelloni (under the influence of Jamie Oliver), I have decided to make it even more simple and faster, and therefore, chose smaller pasta shape I had at hand. I think big shells would be even a better choice because they not only remind of cannelloni but they could also hold more sauce. Do whatever. In the end, it is pasta. 😉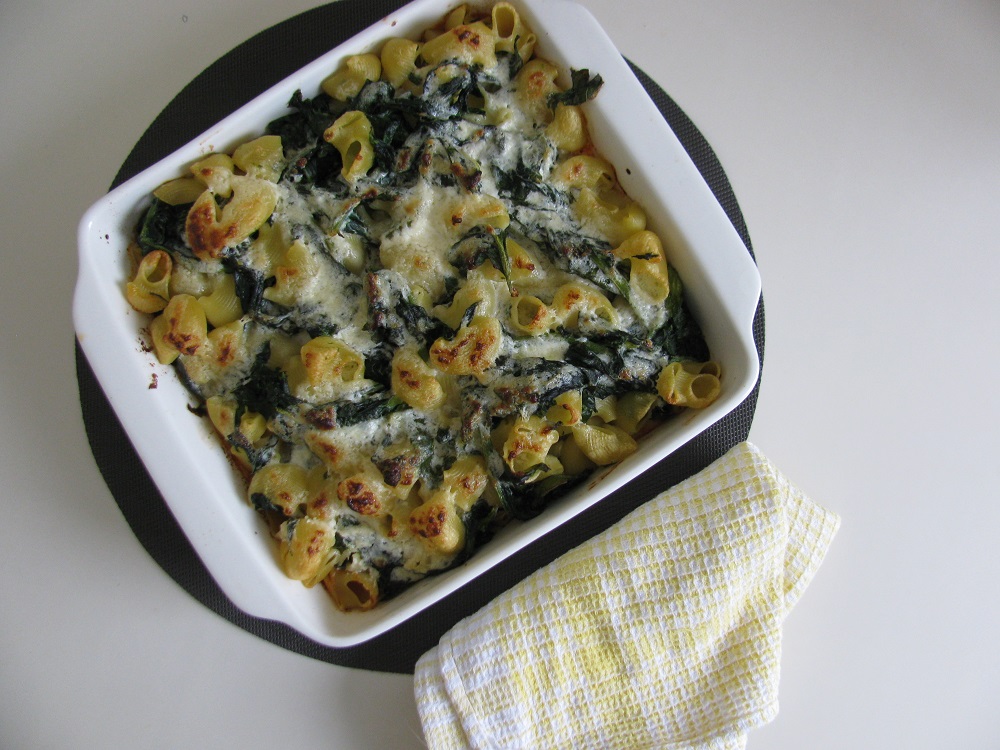 SPINACH AND RICOTTA PASTA BAKE
– serves 4 as main –
Preparation time: 15 min > Cooking and baking time: 20-25 min >> Total time: 35-40 min
Ingredients:
285g pasta (shells, rigatonni, or pipette)
400g fresh spinach
2 Tbsp olive oil
1 garlic clove
1/4 tsp freshly grated nutmeg
400g plum tomatoes (canned)
1 tsp wine vinegar
1/4 tsp sugar
few basil leaves
100g sour cream (or Mascarpone if you want a richer, creamier texture)
100g ricotta cheese
30 g Parmigiano regianno + more for serving
40 g butter
salt, pepper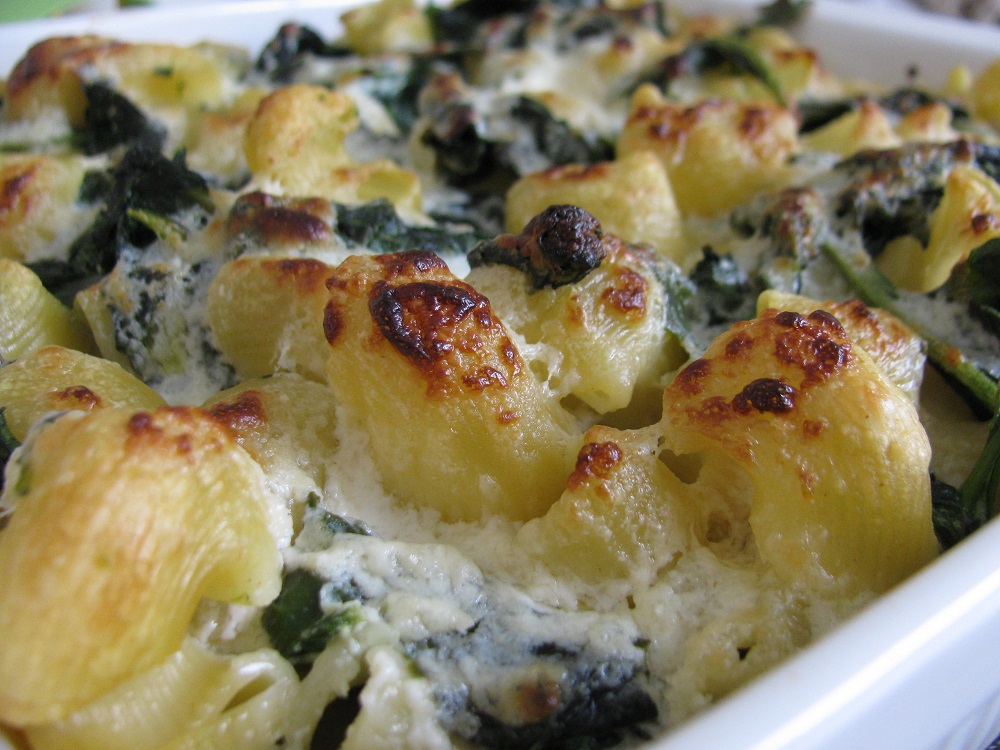 Instructions:
1. Wash and trim spinach toroughly. If the leaves are too big, cut them into smaller pieces. Peel garlic.
2. Use a wide, heavy bottom skillet. Add olive oil and spinach, cooking it in batches on low heat. You wil have to turn it consantly (about 10 min in total). While cooking it, add garlic, and grated nutmeg. Turn off the heat, add about 10g of butter and ricotta cheese. Put aside.
3. Prepare a pot to cook pasta.
4. In a smaller pot pour tomatoes, add them vinegar, sugar and basil. Heat it through, until it start to boil. Put aside while preparing the rest.
5. Start cooking the pasta, but only half way through, because you will bake it later and you do not want to overcook it. Drain it in the colander, saving some water, then add spinach and ricotta mixture to it. Mix it all good.
6. Preheat the oven to 375 F (180C).
7. Using a breakfast bowl, combine sour cream and parmesan, then add 2-3 Tbsp of reserved cooking water to get a nice saucy texture.
8. Prepare your baking dish (9×9 inch). Pour in the tomato sauce first, then spread pasta over it evenly.
9. Drizzle the sour cream mixture on top and the rest of the butter, torn in smaller pieces.
10. Bake it for about 20 min then put under the broiler for 3-5 min to get nice golden crispy topping.
11. Before serving, leave it to rest for about 10 minutes. Serve with more grated Parmesan if you wish.