Different from a real pizza, this one, based on the recipe for socca (traditional French type of bread made with chickpea flour), does not require great kitchen skills or a lot of your time. There is no kneading the dough, no rising… just mix the flour with water and some olive oil and leave to stand. And the rest is even more simple…
I decided to make socca thinner than usual to make it look more like a pizza, in order for us to eat less "bad food". I also choose colorful, healthy toppings – apricots, arugula, goat cheese, pine nuts and chamomile flowers…if you can, do not skip any of those, because the way their flavors balance together is just fabulous.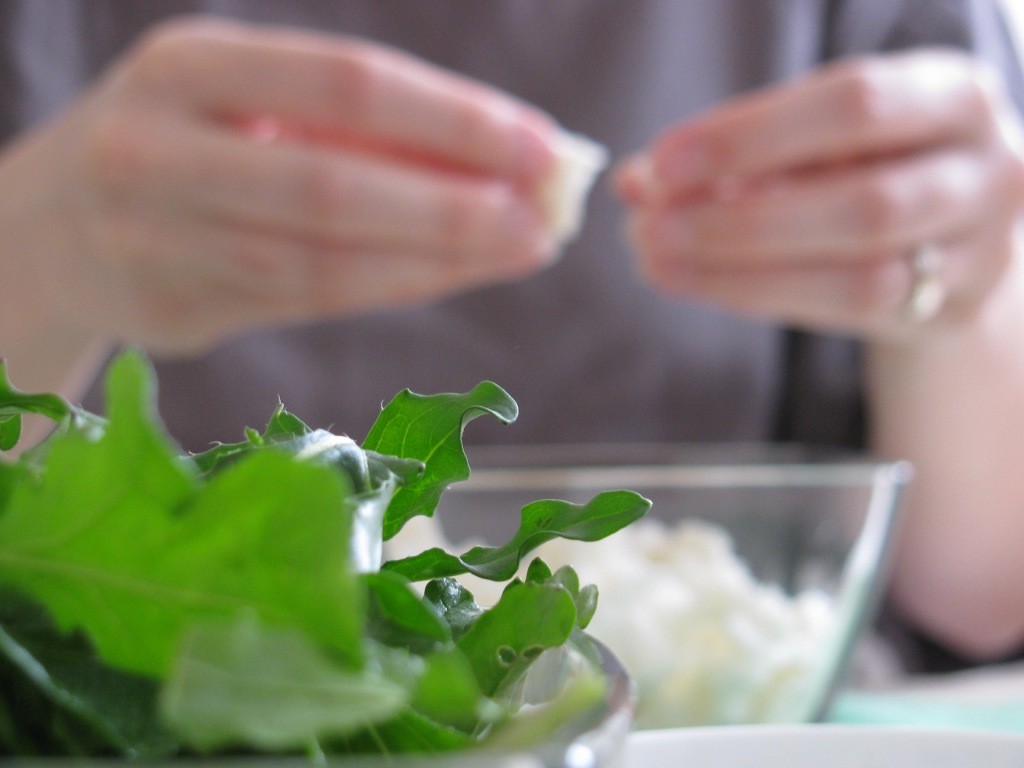 SOCCA WITH APRICOTS, ARUGULA AND GOAT CHEESE
– serves 4 as an appetizer or 2 as main –
Prep  time – hands-on time: 15 min (plus inactive time of 1h for the dough to set)
Baking time: 15-20 min
Total time: 1h 20 min
Ingredients:
1 1/2 cup (160g) chickpea flour
1 1/4 cup (300 ml/200g) water
1/2 tsp (2g) salt
2 Tbsp (10g) olive oil
1 Tbsp olive oil (or other seed oil, such as sunflower) for greasing the pan
50g arugula
1 garlic clove
1 Tbsp olive oil
pinch of salt
1/2 lbs (200g) apricots
5oz (150g) soft goat cheese (other soft cheese, such as mozzarella will also work)* skip for vegan version
15 g pine nuts
freshly grounded pepper to taste
10-15 chamomile flowers or other edible flowers (I recommend fresh chamomile because of its aroma, which perfectly goes along with sweet apricots and peppery arugula)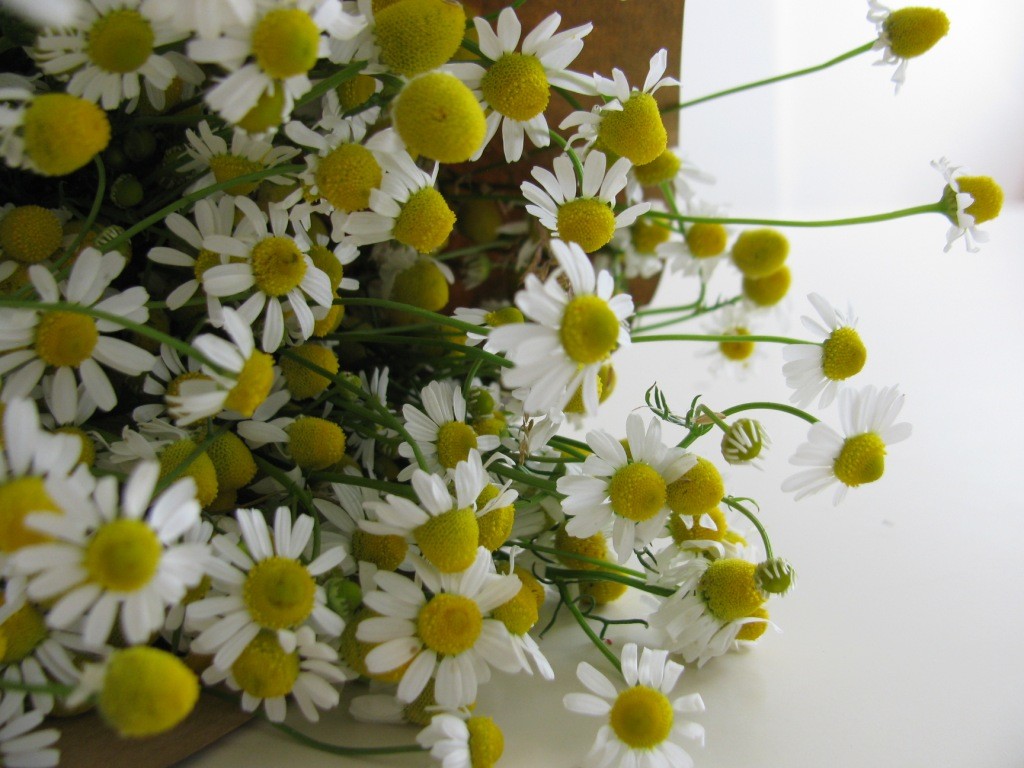 Method:
In a mixing bowl combine flour, salt, oil and water. Whisk well, making it smooth and eliminating any possible lumps. Leave it so stand on a room temperature (or put in the fridge on a terribly hot day). Batter will be relatively thin, but after flour absorbs all the liquid it will get a bit more thick.
After an hour set the oven temperature to 400F (200C) and put the baking pan in the oven as well. If you wish to make a bit thicker crust (0,5 inch or so), use a bit smaller pan or cast skillet.
While the oven is getting set, start preparing rest of the ingredients: wash and half apricots, wash and trim arugula, crumble the cheese with your hands, finely slice the garlic.
Take the hot baking pan out of the oven (be very careful!), pour in the oil, spreading it all over, and then pour in the batter spreading it in wanted shape (round or oval).
Bake on 400F with air accumulation (or 440 if you do not have that option), for 10 minutes. Crust will harden and start getting brown in the corners. It might start to crack a bit as well if you made it really thin.
While waiting combine your toppings – mix arugula and apricots with some salt, garlic and olive oil. Combine crumbled cheese with pine nuts.
Take the Socca out of the oven and distribute your toppings evenly over it (start with fruits, finish with cheese and nuts). Put back in the oven for another 5-10 minutes, or under a broiler for about 3-4 minutes, depending on your oven (cheese needs to melt and apricots and pine nuts need to get a bit roasted).
Remove it from the oven and leave to cool, than slice it as you wish and serve using spatula.
A glass of nicely chilled white wine or a fresh lemonade goes really well with it.