I love to make thumbprints at this time of year. Last Christmas I came up with this healthy version, using buckwheat flour and almonds, but this year I wanted something that tastes more like Christmas, so I decided to use coconut flour and add some nice warm spices. However, that was not entirely enough to make them special so I decided to make orange curd instead of filling them with jam.
Now as I am writing this, I guess it would be appropriate to confess that I am curd-obsessed. Every time I make it, I end up eating it with a spoon. Still, sometimes it gets to desserts, like in this recipe for Lime and Coconut Tart.
Curd.
Orange, lemon, lime, berry… You name it, I eat it.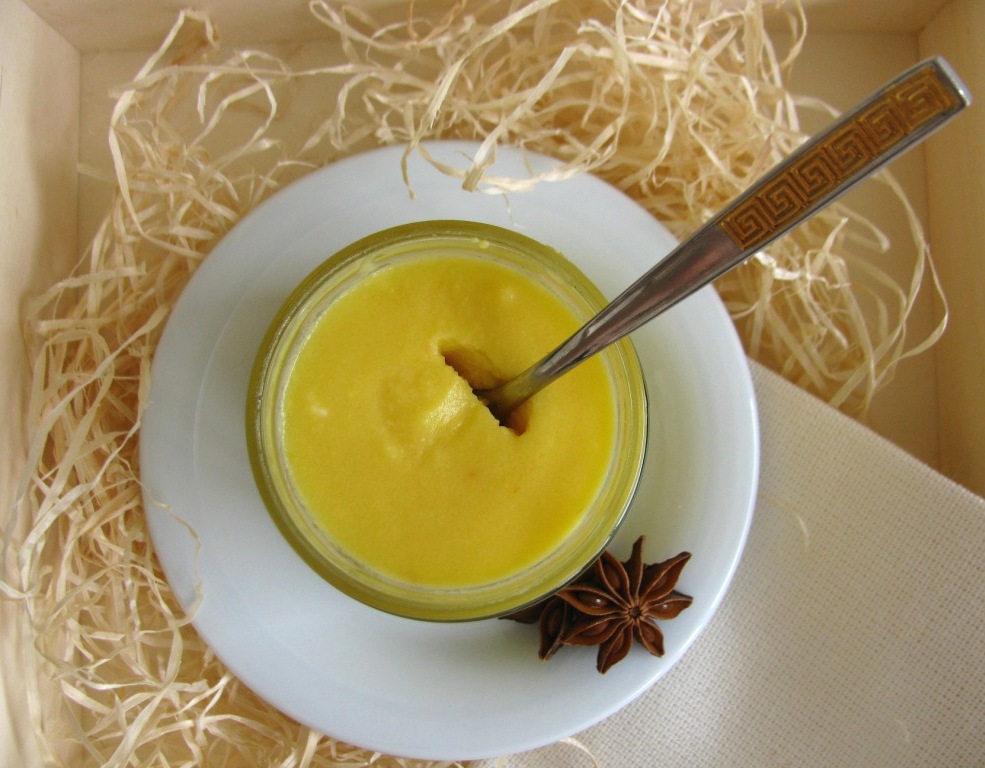 Anyway, to get back to these thumbprints.
They came out really nice. Full of flavor, soft, not chewy. So, I guess this makes them a bit different than regular shortbread-thumbprints. But I really like that. I mean, what's not to like in a Christmas cookie!? 😉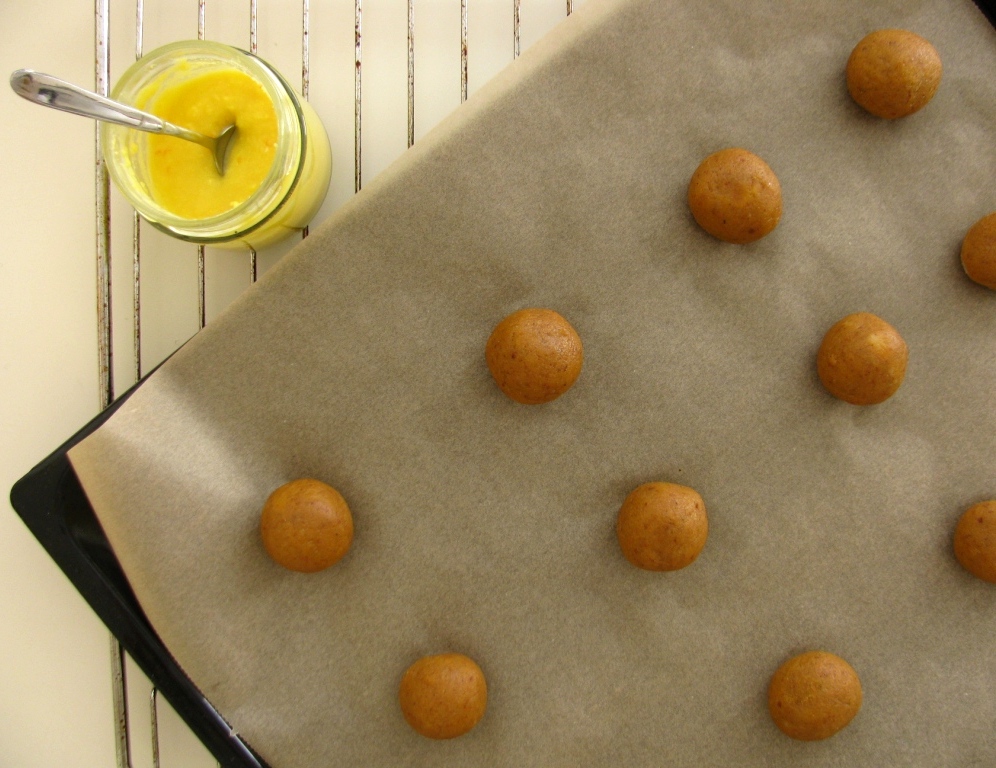 I am off to continue with baking now… Wishing you all lots of beautiful moments with your family and friends, and some nice cookies on the table!
Merry Christmas!!!
CHRISTMAS-SPICED THUMBPRINTS WITH ORANGE CURD (gluten- free, refined sugar-free)
author: Iva Savić ~ This recipe first appeared on culinary postcards'
– makes a dozen –
Ingredients:
cookies
40g (a bit less than 1/2 cup) coconut flour
40g (1/3 cup) finely ground almonds or almond meal
2 large eggs
40g (1/4 cup) coconut sugar
30g (3 Tbsp) coconut oil
pinch of salt
1/8 tsp ground star anise
1/8 tsp cinnamon
1 tsp orange zest
orange curd
(makes enough for 2 batches of cookies)
1/4 cup coconut oil
1/4 cup honey
2 eggs
pinch of salt
1 organic orange (juice+ 2 Tbsp zest)
Method:
First make curd
Melt oil and honey in a small pot over a low heat.
Finely zest an orange then squeeze juice from it. Now add it to melted oil/honey mixture.
Separately mix eggs with a pinch of salt. Now add them to the mixture slowly.
Cook over a low heat, stirring, 8-10 minutes, until it becomes shiny and creamy. Watch not to overcook it.
Pour in a jar and leave to cool before you put lid on it.
Now make cookies
Mix eggs and sugar well, then add oil.
In a separate bowl combine flour, almond flour, salt and spices.
Mix dry mixture into wet, stir then cover and put in the fridge for 30 min.
Preheat your oven to 350F (170C) and prepare your baking tray with parchment paper.
Take smaller amounts of cookie dough (approx. 1 heaping Tablespoon) and shape into balls. Array balls on the tray then flatten them using palm of your hand.
Now put your thumb in every cookie and fill indentation with orange curd.
Put them in the oven and bake for 15-17 min.