My buckwheat morning story continues – this time taking a form of bread.
I ran into this recipe and knew immediately it will be my next bread-baking project.
I did some alterations to the original recipe, but followed the preparation method – it turned out to be very simple to make this bread, and very fast, too. The bread retains moist and full of taste even the third day after baking. The only thing which I might change next time is putting it in another pan, to make it look like a sandwich loaf, which is convenient if you want to use it for sandwiches.
The taste of buckwheat is there but it is not too strong, so you can also nicely combine it with honey, jam, cheese, nut butters, or olive oil.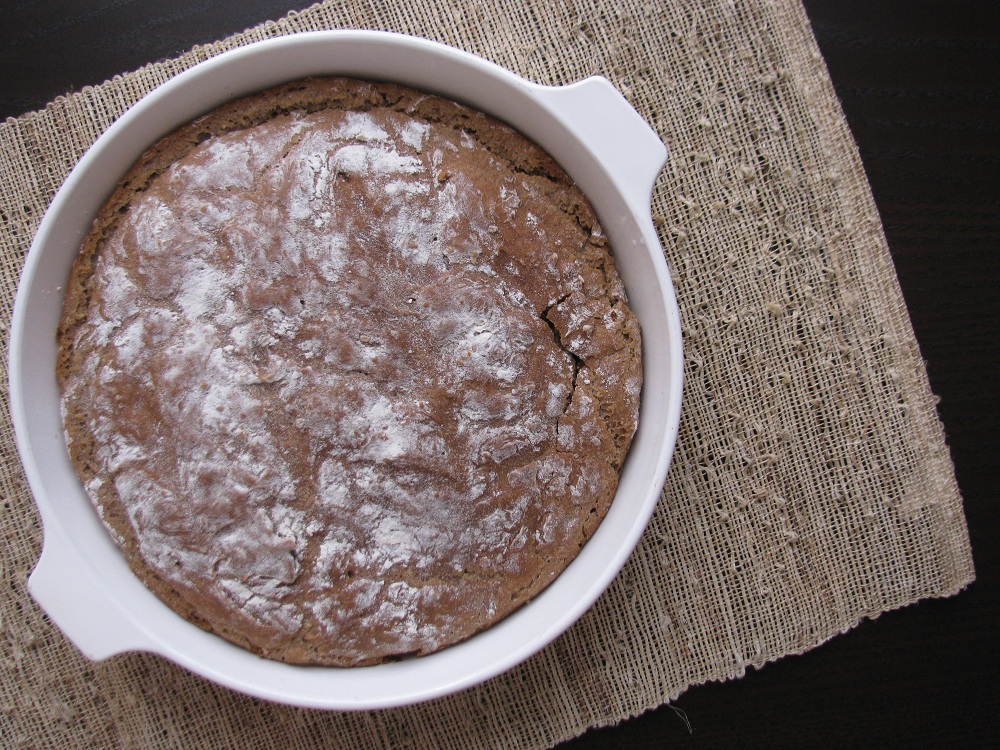 BUCKWHEAT SESAME BREAD
Preparation time: 10 minutes + inactive period: 1,5 hours
Baking time: 25-30 minutes
Ingredients:
1 cup buckwheat flour
1 cup spelt flour
1 cup white (all-purpose) flour
3-5 tablespoons of sesame seeds (depending how much you want to taste it)
1 teaspoon sugar
1 teaspoon salt
1 packet (7g) dry yeast
3 tablespoons olive oil
250 ml warm water
Preparation:
1. Activate the yeast in a cup by adding sugar and some warm water to it. It will take about 5-10 min. You can skip this if you use instant dry yeast.
2.Combine all flours, sesame and salt in a deep mixing bowl.
3. Add activated yeast to flour mixture, then add oil and water and stir it through with a wooden spoon. At this point I have also used my hands and knead it for about 2-3 minutes, but it was very moist and hard to handle. That is OK, because buckwheat will absorb all that moist later and you will get a nice structure and softness of your bread.
4. Sprinkle the dough with some flour, cover and leave to rest for an hour in the warm place.
5. Prepare the baking dish/pan by covering it with parchment paper (I forgot to do this but it was not to bad). Now replace the bread from the bowl in your baking pan and again leave to rest for about 30 minutes.
6. Turn your oven to 425 F and after it gets warm, place the bread inside and bake for about 25-30 minutes.